Literacy- Reading Nursery have been handling books carefully and accessing them independently. They have been repeating familiar phrases from stories and rhymes. In the home corner children have been showing interest in everyday print and illustrations in magazines.
Reception have enjoyed exploring books and other texts. In phonics, we have been learning Set 1 sounds - focusing on initial sounds and beginning to blend CV and CVC words.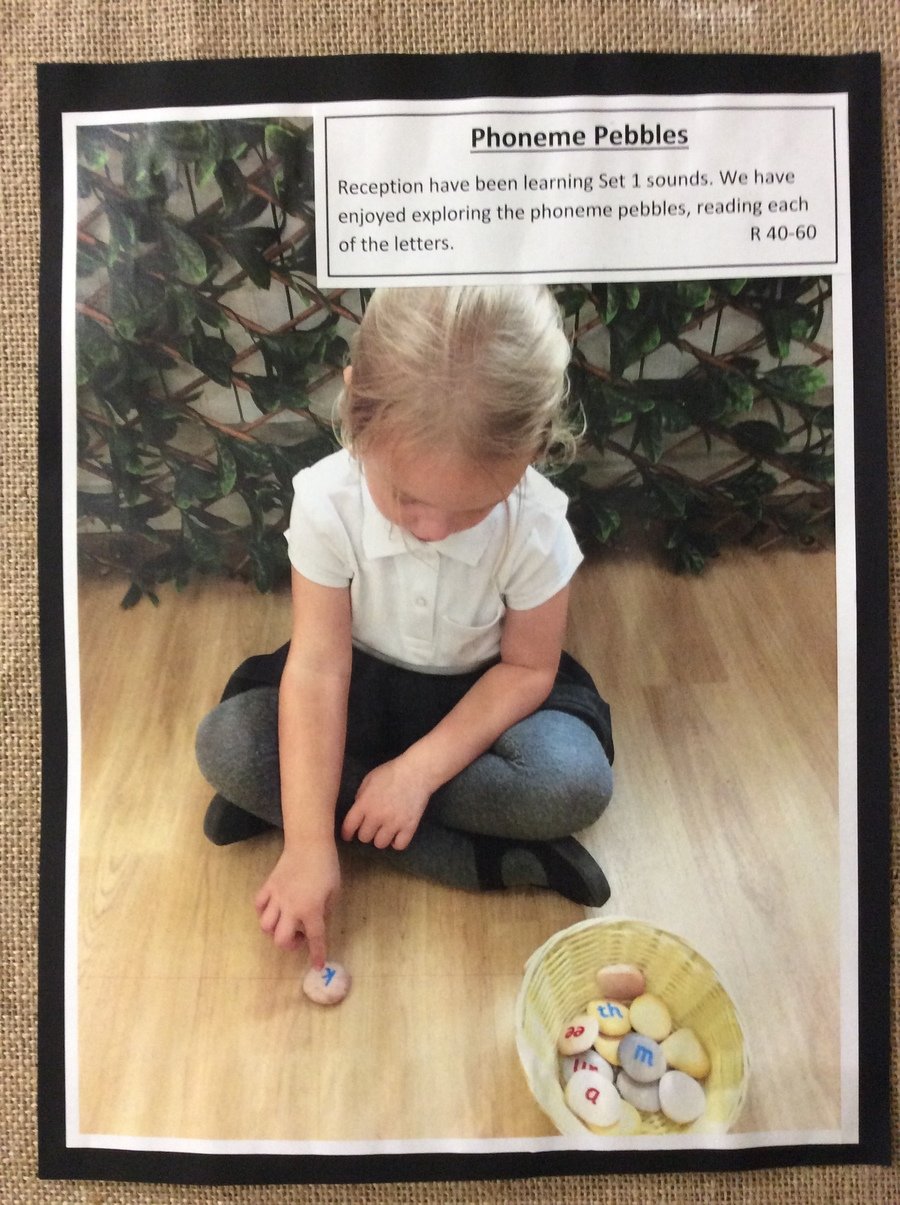 Year 2
We enjoy using our Phonics skills to read in year two. We spot special friends and red words when reading. We identify the title, illustrations, author and the blurb to help us predict what may happen in the book. When Eden had finished reading she was able to answer questions about the book and show a good understanding of what she had read.
Year 2
Reading for pleasure.
We enjoy picking a variety of books to read for pleasure in Year 2. From fiction, non-fiction, poetry and magazines. The children are especially enjoying chapter books at the moment. The children identify special friends, red words, punctuation, make predictions and use their phonics skills to read.