Reception Remote Learning Page
This page has a range of activities your child can complete at home during lockdown and will be updated each week. You will also see our class timetable below, which we encourage families to follow as best as possible. On the timetable, zoom times for teacher input are identified.
Don't forget that you can pick a paper work pack up from the school entrance each Friday.
If you have any questions regarding remote learning, please do not hesitate to contact us:
Remote Learning Timetable
Learning Tasks for w/c 14.06.21
Literacy Learning
Literacy will be taught on Wednesday and Thursday this week. We will be continuing to use The Scarecrow's Wedding as a focus this week which will include celebrating a special wedding on Thursday as part of our engage event. Our literacy focus on Wednesday will be talking about vows and writing our own as promises, for example, "I promise to be a good friend." On Thursday, we will then be reading our promises out during the wedding service.
Maths Learning
Maths will be taught on Monday and Tuesday this week. Our maths learning for this week will link to our topic 'On the Farm' and will focus on learning about sharing.
Topic Learning
Here are some suggested topic activities you can do at home during the afternoons. This week we are beginning our new topic of 'On the Farm'. It is also Healthy Eating Week so we will be completing some learning linked to this.
For Healthy Eating, please look at the PowerPoint below. Then use the sorting cards to choose the healthy and unhealthy foods into the correct groups.

In PE, we will be practising our athletics skills.
Fine Motor Challenge
Why not try the following fine motor activities:
Use a piece of string and some pasta (penne or macaroni works well!) Can you make a necklace like in The Scarecrow's Wedding?

Use your fingers and paints to create different farm animal foot prints.

It can be muddy on the farm! Using mud and water, can you write your name using a stick? Can you write some green words using the sounds for this week?
Phonics Learning
Phonics will be taught daily in four groups. Please see the activities for your group below.
The phonics lessons for Group 1 this week will be:
Monday - oo (Look at a book)
Tuesday - ar (Start the car)
Wednesday - or (Shut the door)
Thursday - air (That's not fair)
Friday - ir (Whirl and twirl)
The phonics lesson for Group 2 this week will focus on consonant clusters and blends such as:
bl, fl, gl, pl, sl.
Please see the activities below related to these blends.
The phonics lessons for Group 3 this week will continue to focus on the following digraphs:
th
ch
qu
ng
nk
The children will complete a range of phonics games and activities linked to these sounds. We will be focusing on reading words that contain one or more digraph and writing these words.
On Friday, we will recap all the red words we have learnt so far.
The phonics lessons for Group 4 this week will focus on the following sounds:
t
i
n
p
g
The children will complete a range of phonics games and activities linked to these sounds. We will focus on segmenting and blending CVC words containing these sounds and previously learnt sounds. On Friday we will recap all set 1 red words.
WC 22nd March - We are so proud of the learning that Reception have been completing at home including: making Easter buns, following a sequence to make a jam sandwich and writing simple words in phonics.
Letters to Children and Parents/Carers
05.01.21
Dear Children
We hope you have had a lovely Christmas! We are very sad that we won't be able to welcome you all back into the classroom this week but we are sure that you will enjoy learning with us over Zoom. There will be lots of chances to chat with us and tell us about all the exciting things that you have been up to. We are really looking forward to seeing your fantastic learning from home. We have emailed all your grown ups with Zoom links and hope you to see you on Zoom.
From,
Mrs St. Clair, Mrs Kay, Miss Allison, Mrs Millington, Mrs Elwell and Mrs Richardson
05.01.21
Dear Parents and Carers,
Due to the closure of our school for most children for this half term, we would like to take this opportunity to explain how we intend to continue teaching and supporting your child while they are at home.
We have devised a timetable to zoom with children throughout each school day (please find attached). Each zoom call will be supported by another school adult.
Our timetable will follow our normal school day structure, so your child should be familiar with this. On the timetable you will see where we intend to 'zoom' the class. Each zoom call will have a different subject focus. There will be a follow up task which the children will be able to access from our remote learning page or from their learning pack.
To find the remote learning tasks on our website, please go to;
2. Click on the COVID tab
3. Click on the Remote Learning tab for our year group.
On this page you will find learning for each day. This will include phonics, literacy and maths learning. You will also find our Topic Challenges, which you can use during afternoon sessions.
During the next three days (Wednesday, Thursday and Friday), we plan to zoom with all children to talk to them about this new way of learning and how we intend to continue teaching them remotely. We will talk to your child about any worries they might have and we will do everything we can to reassure them. For the next three days we will direct your child to topic challenges and basic skills tasks which can be found on our remote learning page on the website.
All Zoom links for this half term have been emailed to you.
On Friday 8th January, there will be a learning and resources pack available for collection outside the school office. These will be in year group boxes. Please make sure you take the learning pack with your child's name on it. Included in the resources pack will be stationery necessary to complete their learning. In the learning pack, will be worksheets and/or paper for children to complete tasks we set next week.
We would still love to see photos of children learning and would welcome these being emailed to us. Please email photos to t.allison@barnburghprimary.com
If your child does not have access to any technology, please let us know so we can offer an alternative way to support your child.
If you feel your child is eligible to access learning in school due to a parent being a critical key worker, then please see the information on our website by clicking on to our IMPORTANT INFORMATION FOR PARENTS AND CARERS page which you will find under our COVID tab. Your child will access the same learning in school as they have access to remotely.
Finally, please let us take this opportunity to reassure you that all the staff at Barnburgh Primary School are here to support you during this difficult time. Whilst we value the education of your child, their wellbeing will remain our priority. Therefore, please don't let our expectations on home-learning create any stress or problems in your home. We will help address anything your child can't or won't do so please don't persevere with anything that is causing distress.
We would really like to make contact with your child every day. If, for whatever reason, your child is unable to join any of the zoom sessions on a particular day, we will call you in the afternoon to speak to your child. Please don't worry if your child cannot attend all of the zoom sessions each day – we understand the pressures families are facing at the moment. Your child will learn from any experience you can offer them and we will support whatever you choose to do – just keep us informed via email.
We look forward to seeing your children in our new virtual classroom.
Kind regards,
Mrs St. Clair, Mrs Kay and Miss Allison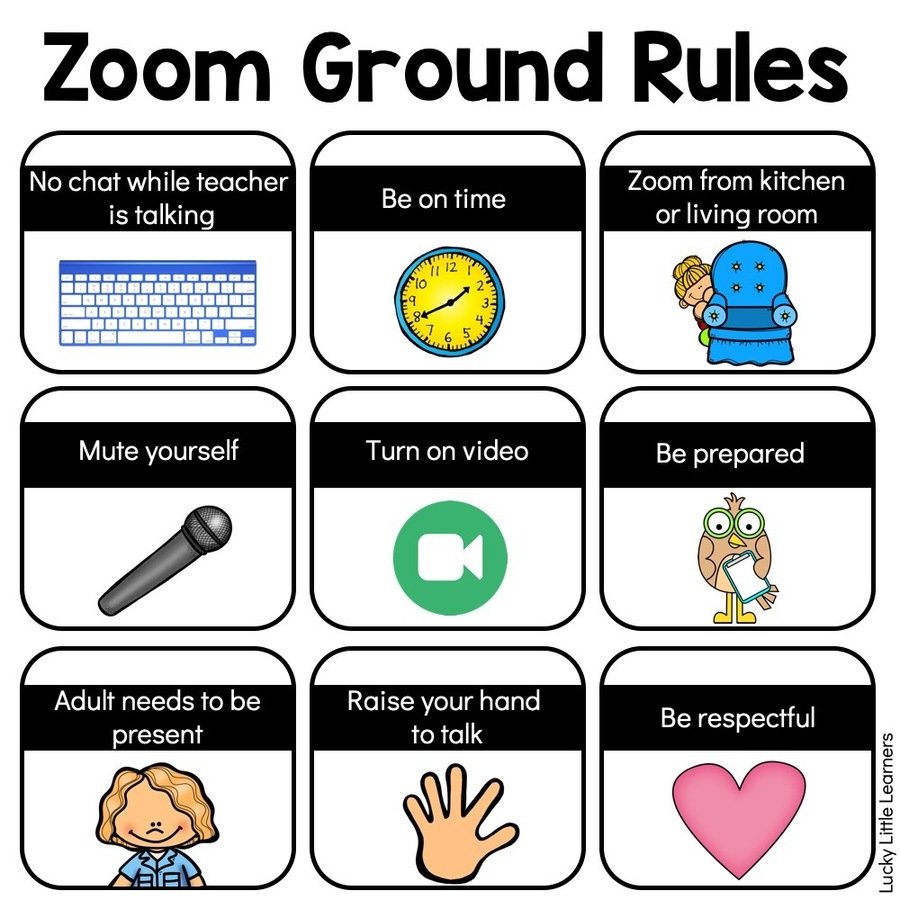 Take a look at these short stories and captions...
Here are some of our favourite characters, helping us understand COVID 19 and some of the changes during this period of time.