Autumn 1 - Alchemy Island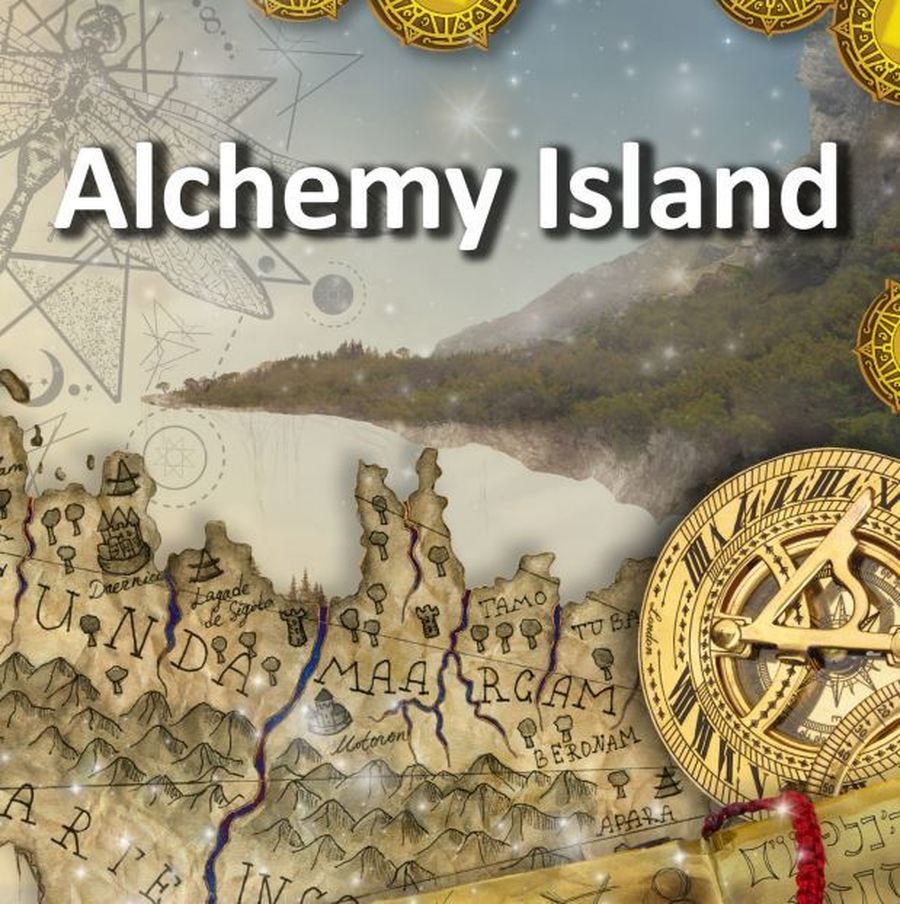 It's time to suspend your disbelief and open your mind. We're going on a magical journey to Alchemy Island. Can you find the gold hidden deep within the island's mysterious landscape? The only way is to study the map, unravel the riddle and begin your adventure. On the way, you must do all you can to learn about gold and master the ancient art of alchemy. Be creative and try to impress the island's team of ace alchemists. Will they praise your scientific expertise? What if there were a video game version of Alchemy Island? Could you compose a stunning soundtrack to bring this mysterious landscape to life? You've got your map, coordinates and everything else you need to make your way across Alchemy Island. Don't forget to pack your imagination. Got your suitcase ready? Then let the journey begin.
06/09/21 - RE ENGAGE - We learnt about why people may or may not believe in God. We learnt new terminology including Theist (believes in God), Atheist (believes there is no God) and Agnostic (cannot say if God exists or not). We read a range of quotes and decided which group of people might have said this.
07/09/21 - ENGAGE - We learnt how to take photographs using the IPads. We searched for different natural elements that could be used as a portal. We learnt how to zoom in and out and to make specific aspects of the environment the focus of our photographs.
09/09/21: ENGAGE: Drama: The Chief Alchemist's Assistant visited our classroom with a message...
09/09/21: ENGAGE: Drama: We explored the Kingdom of Winterbourne through Drama. We learnt more about Alchemy Island by exploring the map and then creating drama pieces to show what could happen on this island. We packed our suitcase together using our knowledge of the different areas we would visit while on the island.
09/09/21: ENGAGE: Drama: We created our own drama pieces in groups to show what we thought could have happened on the discovery of a box in The Kingdom of Winterbourne on Alchemy Island.
10/09/21 - ENGAGE: The Chief Alchemist's Assistant visited us and left some samples from different areas of Alchemy Island. We learnt how to test these and predicted where on the Island they may have come from because of their properties and by using what we already knew about the Island.
10/09/21 - ENGAGE: Following on from taking photographs of possible portals last week, we learnt how to use photo editing software on the laptops to edit our photos to make them look more like a mysterious portal.
14/09/21 - DEVELOP: Year 5 learnt about the different ways materials could be separated. We tried sieving, filtering, magnetism and picking. We learnt how to use filter paper and which methods were the most effective for different solutions.
16/09/21 - DEVELOP: Year 5 learnt how to create a 'fountain of gold'. We learnt what made this reaction happen and that this change is irreversible.
16/09/21 - DEVELOP: Year 5's 'Fountain of Gold' visit on Alchemy Island.