Year 5 2019 to 2020
Welcome to Year 5!
Teacher: Miss Appleyard
TA: Mrs Wilkinson
Autumn 2 Newsletter:
Dear Parents/Carers,
Welcome back to school and Happy New Year. I hope you have had a lovely Christmas break and we are looking forward to what 2020 will bring. We had a lovely Autumn term and a great start to Year 5. The residential to High Adventure was so much fun and it was great to see the children in a different environment. There was an extremely busy end to the year with Christmas concerts, Christmas dinner, a visit from Father Christmas and a visit to church, but the children and staff absolutely loved the festivities! As mathematicians we started work on multiplication and perimeter and area, which we will focus on more this half term. The children will also continue to work hard on their times tables and basic skills in their arithmetic sessions on a Friday. To enable the children to access the learning more easily, children are still expected to continue learning their times tables at home, using TT Rockstars for their homework. This half-term sees the children start to learn all about space in our Stargazers topic which has a real Science focus. We are all really looking forward to our trip to the National Space Centre, to start our topic. In English, the children will be working hard to develop their knowledge and skills in a variety of genres, linked to our topic, including a biography about the life of British Astronaut Tim Peake.
Reminders:
PE – For this half term, Year 5 will be having PE on a Friday afternoon. Please ensure that PE kits are in for this day but if they can be brought into school from the start of the week wherever possible, this would be helpful.
Home Learning Tasks – Your child will receive home learning tasks on a Thursday which need to be completed by the following Friday. This includes: reading 3 times a week at least, practising their spellings on Spelling Shed and their times tables on TT Rockstars. They have also received the Stargazers topic challenge homework to complete.
Reading - Children should also be encouraged to read at home each night independently or with an adult. As the children become more confident readers we would like to encourage them to read a variety of different genres and to read books, magazines or comics that they love to read. It would be great to see more children choosing a book which they are really going to persevere with and read from cover to cover. We are really trying to encourage this in class!
Happy New Year once again and thank you for your continued support in 2020.
Miss Appleyard & Mrs Langley
Year 5 School Councillors
Anais Jackson & Joe Little
9.1.2020 NATIONAL SPACE CENTRE - On Thursday 9th January 2020, Year 5 travelled to the National Space Centre in Leicester to hook them into their Stargazers topic. The children had a fantastic day and enjoyed every second of the visit. The visit started with a show in the Planetarium before the children had time to explore all the different scientific areas of the centre. The children had a go at presenting their on weather broadcast, dressed up as stars, sat through the Tim Peake launch experience and so much more. One of the main things they all loved, was climbing the 144 steps to reach the top of the rocket tower. Year 5 had a brilliant day and it was a great way to 'engage' them in their new space topic.
Merry Christmas from Year 5!
Well done to some our Year 5 children who joined some of the Year 6's in singing carols at Frenchgate. They raised a magnificent £699.15 and received some lovely feedback from spectators. Well done to the carolers!
Merry Christmas from Year 5! The children have had a lovely build up to the Christmas holidays; making Christmas cards for their loved ones; opening their class gifts from Santa; visiting church and performing their concerts. Have a wonderful Christmas everyone!
Year 5 Residential - High Adventure
Year 5 travelled to High Adventure in Skipton, on Wednesday 6th November, to complete their Year 5 residential trip. They spent 3 days; climbing, abseiling, canoeing, completing the Labyrinth, completing team building tasks, doing archery, completing low ropes and high ropes courses, zip wiring and doing the leap of faith. It was a very wet, but amazing trip and it was great to see all children showcasing every single one of our Core Values!
Remembrance Day Poppies: As part of a whole school project, Year 5 have used their D&T skills to make their own poppies.
World Mental Healthy Day 2019
On Thursday 10th October, Barnburgh Primary School took part in World Mental Healthy Day. In the Year 5 classroom, KS2 children completed some art therapy. Year 5 then completed some GoNoodle mindfulness exercises.
Year 5/6 Anti Social Behaviour Talk - 8.10.19
On Tuesday 8th of October, Y5 and Y6 learnt about anti-social behaviour and criminal offences. Anti social behaviour is when other people's actions make you nervous, upset or frightened and a criminal offence is when you break the law. You can be arrested from the age of 10 or over and you might not be in a child's cell, you could be in an adult one. An anti-social could be something such as: egging windows and a criminal offence could be something such as: hedge hopper and damaging property or trespassing.
Written by: Laila Beniston, Anais Jackson & Evie Meakin (Year 5)
Year 5 Harvest Prayer at St Peter's Church - 7.10.19
Autumn Term Topic - Pharaohs
As part of the 'Develop' stage of their Pharaohs topic, the Year 5's thought about how it was possible for the Ancient Egyptians to build those magnificent pyramids! They then had a go at making their own (much smaller) versions of pyramids using different mediums: cardboard, polystyrene, building bricks, lego and small sticks.
As part of the 'Develop' stage of their Pharaohs topic, Year 5 designed and made their own jug which needed to hold water. They looked at pots, jars and vases which the Egyptians would have used in their homes to carry water and then created their own designs.
As part of the 'Engage' section of their Pharaohs topic, Year 5 baked Egyptian flatbread. Bread was a key part of Egyptian's staple diet. The class made their own piece of flatbread and took it home to taste!
As part of the 'Engage' state of their Pharaohs topic, Year 5 used soap to make their own Egyptian cartouche, like the ones found in Tutankhamun's tomb. They engraved their names on the soap in hieroglyphics, just like Egyptians would have written in.
To start off the 'Engage' section of their Pharaohs topic, Year 5 made their own nemes (an Egyptian headdress), using either blue and gold paint or craft paper. They then had their photpgraph taken, to make it look as though they were wearing their nemes.
https://play.ttrockstars.com/auth/school/studentHomework Expectations:
Homework will be issued on a Friday and should be completed by the following Friday.
Children will be expected to complete:
Spelling Shed activities

Learn the Key Instant Recall Facts for that half term

Read to an adult at least three times a week.
Click on the logos below to go to the log in pages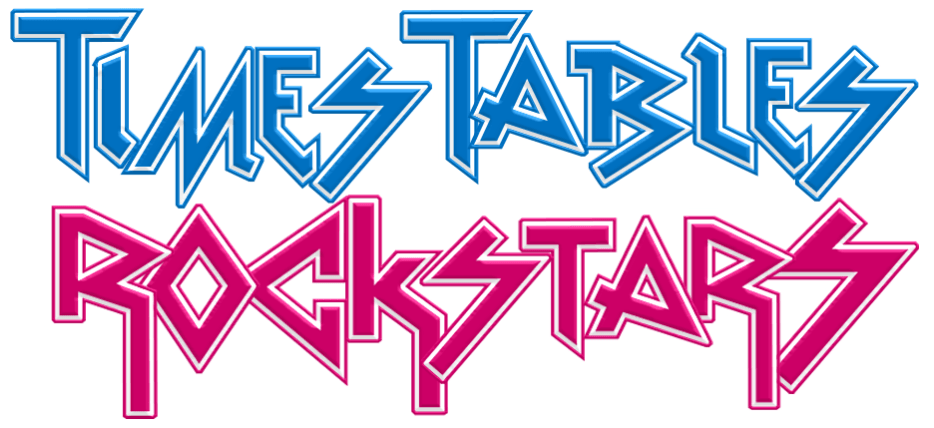 End of Year 5 Curriculum Expectations
Year 5 Recommended Reading List