Autumn 1 - Burps, Bottoms and Bile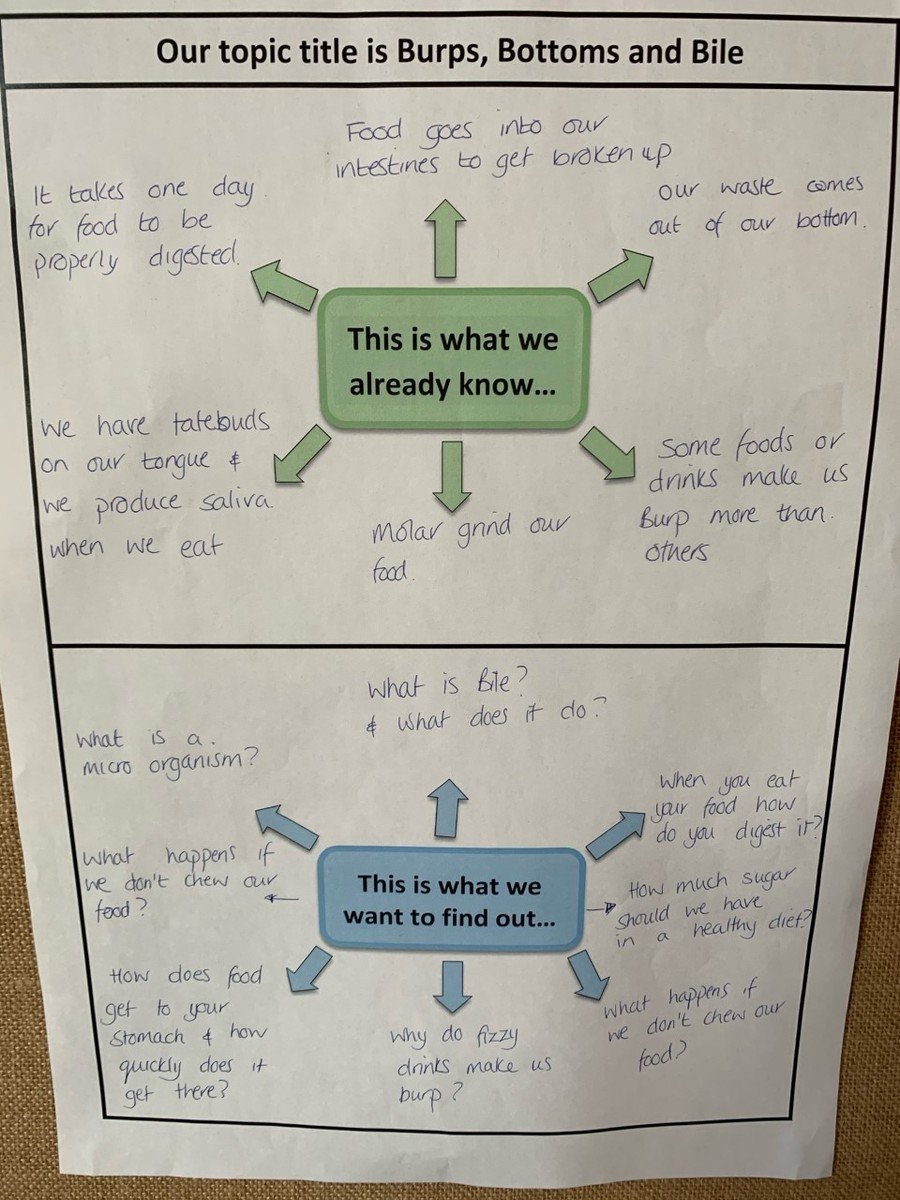 Topic Home Learning
Week 1/2 - We have a great first few days in school. We have enjoyed all our engage activities. These have included discolouring pictures of our teeth, brushing our teeth at school and making a sugar free smoothie - FUN times!
Week 3 - We set up our teeth experiment. We want to find out about the effect different drinks have on teeth. We used egg shells to represent our teeth. We can't wait to see what happens. We have also been exploring using different teeth by eating a range of foods and seeing which teeth we use.
Week 4 - We have been developing our knowledge of the digestive system even further by finding out what each element of the digestive system does.
Week 5 - We learnt about different animal's digestive systems. Mrs Kay let us present the information we had found out in anyway we liked.
Week 6 - Our first week of remote learning
Week 7 - our second week of remote learning
Week 8 - Back in school...we learnt about the process of digestion by modelling this with household items. We followed the process Obaid used in his home learning. The bag became the stomach and the tights the intestines. We even 'went to the toilet' to show the end of the digestive process. Although it was messy and a bit gross, the children loved seeing the end product.
Week 8 - We constructed the digestive system on t-shirts. We used a range of materials and items from around school to model the system. We thought about the best materials for each organ. At the end, we evaluated the process and materials used with our partners.
Week 8 - Halloween dress up day. Do you like our outfits?