Year 4 2019 - 2020
Our School Council Representatives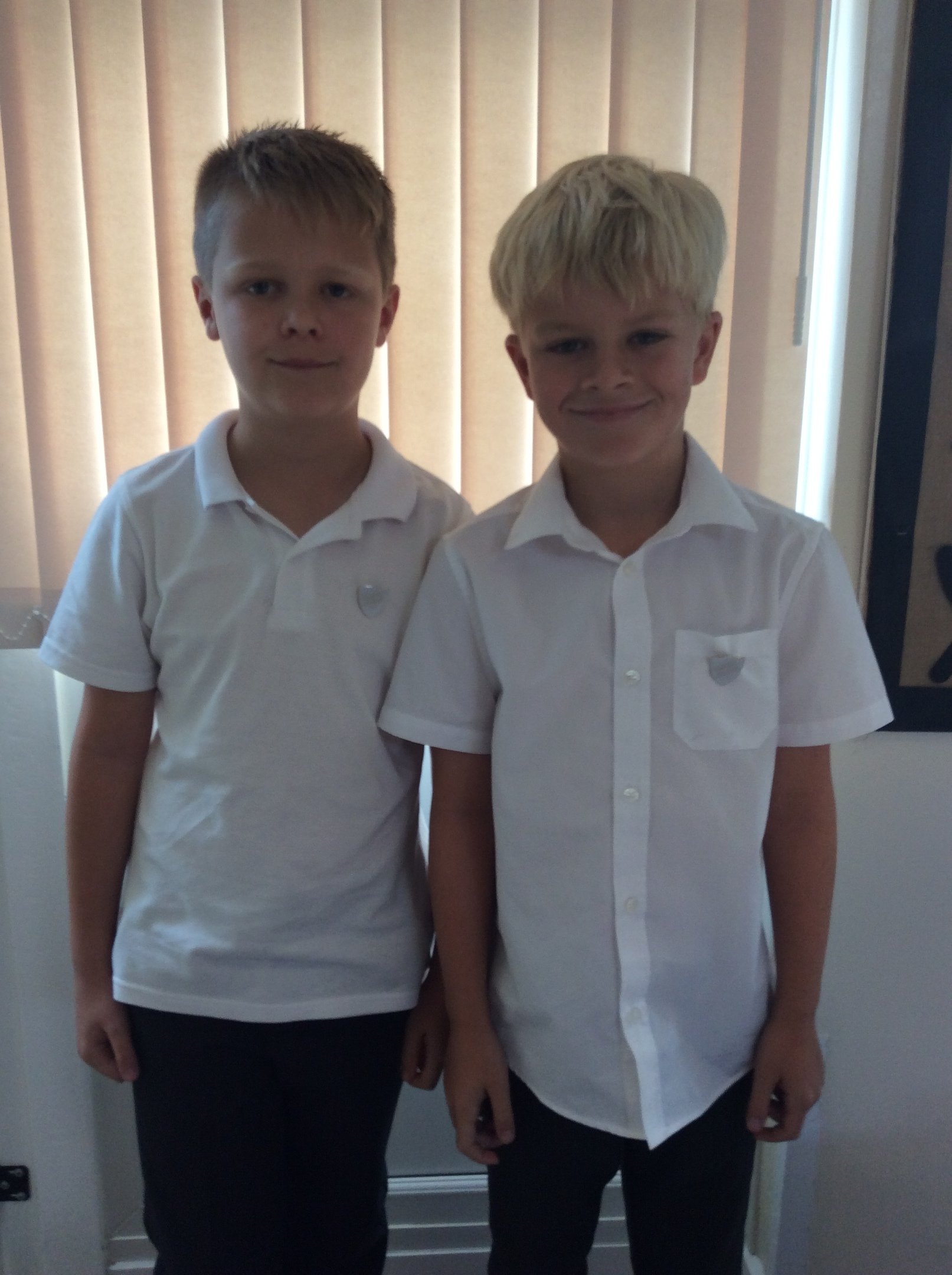 Newsletter
Dear Parents/Carers,
I would like to welcome back to the second part of the spring term. I hope everyone enjoyed the half term holidays. The first week back has already been a busy one, learning about diaries, poetry, decimals and continuing to learn about mountains as we continue to explore our 'Misty Mountain' topic.
Misty Mountain learning across this half term, will continue to explore all things mountain and water cycle related. This will compliment our visit to the Moorland Discovery Centre next week. The children have also been working with Mrs Kilby on Fridays to develop their art skills building up to creating their finished piece of landscape art.
Learning in English will continue to develop our writing through the genres of diaries and poetry. We will be focusing on developing handwriting, grammar and spelling. As we move towards the end of the year, we will be looking to develop the length of the finished pieces and ensuring there is a bigger focus on writing to entertain the reader.
Every day in Maths we will continue to develop our fluency skills, looking into decimals and graphs. Decimals can be a tricky concept, but the children have so far blow us away with their attitude and application. There will continue to be a focus on key recall.
As mentioned in previous newsletters, the children will sit the new Multiplication Tables Check (MTC) in June. The test has a six second time limit on each question, something which is challenging tor both adults and children.
Various methods are being recommended to help the children learn their timetables, however one of the recommended methods to enhance the children's knowledge is the traditional repetitive chanting of the tables. This will encourage the children to recall the answers quickly enough to answer the questions within the time scale.
In preparation for the MTC, we will continue to set homework on Maths Shed and Spelling Shed. There is an expectation that homework will be completed by Thursday. A club will be available on a Thursday lunchtime to allow anyone who has not completed this homework to do so. Reading records will also continue to be sent home.
Normal PE days may vary slightly this term. Therefore, please could we ask that PE kits are sent in on MONDAY and remain in school all week. We will be outside for the majority of the sessions. Please ensure that the children have appropriate kit and footwear. Unfortunately due to health and safety reasons, any children with out their PE kit will be unable to participate in the PE sessions.
Gearing up towards the end of the half term, we are looking forward to welcoming you to the express events this term. They will be during the week commencing 30th March 2020. We are currently working with the children to plan an exciting project to complete with yourselves.
Thank you once again for your continued support
Mr Longley and Mrs Wilkinson
Our Spellings
courage
courageous
outrage
outrageous
poison
poisonous
humour
humorous
mountain
mountainous
serious
seriously
obvious
obviously
jealous
jealously
Homework
Homework will be issued on a Friday.
Children will be expected to complete:
Spelling Shed activity

Continue to learn this terms Key Instant Recall Facts

Read to an adult at least three times a week.
Multiplication Check Practise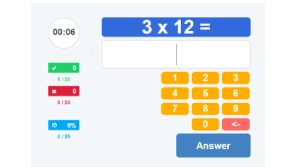 Click on the logos below to go to the log in pages
READING IN YEAR 4
School is an important part of your child's life.In Year 4 we will encourage your child to retell a story they have heard. This will help your child to put ideas in the right order. Children will also be encouraged to read things around them – cereal packets, notices and signs. We will discuss words. Children will have the opportunity to read each morning and will also have guided reading sessions each day.
Read with your child – 10 minutes a day can help. We will send home levelled books once a week, but we also strongly encourage children to read books they have chosen. This is really important to help develop their love of reading
10 MINUTES A DAY
"Reading aloud is much more than just telling a child a story and if you can spare 10 minutes a day you can make a huge difference to their development," said Inez Bailey, CEO, National Adult Literacy Agency (NALA).
"Storytelling is not all about teaching your child to read. You learn to talk a long time before you learn to read, and sharing stories and giving your child time to respond is a wonderful way to help your child's language development", she said.
"Reading aloud combines the benefits of talking, listening and storytelling within a single activity and helps to build the foundation for language development. From stories your child learns many things such as how to listen and concentrate, new words and understand why things happen. They also learn to put ideas in order, develop their memory skills, notice how spoken words relate to words on the page and learn how to predict," she said.
"The most important thing is that reading is fun and enjoyable for both of you – just turn off the TV and find a quiet place so there are no distractions. And remember stories are not just found in books, it's just as good to tell your child short, simple stories you know. The most important thing is that you enjoy it, that way your child will too.
Year 4 Recommended Reading List
Reading Content Domains - How to answer questions
Misty Mountain, Winding River & Vista
This project teaches children about the characteristics and features of rivers and mountain ranges around the world, including a detailed exploration of the ecosystems and processes that shape them and the land around them.
Mighty mountains peak above the morning mists, imposing and eternal, rocky outcrops at their feet. Discover how these giants are formed, as a fold or a block, a dome or a plateau. Follow the water cycle's course from peak to valley and meet the exceptional tribes of the hostile Himalayas. Then plan a mountain expedition from the BMC that is eco-friendly and safe as can be. But beware, look out! What's that by that tree? Its footprints are huge! Have we found the Yeti?
Vista
This project teaches children about the techniques that artists use when composing landscape images, such as colour and atmosphere.
On Monday 9th March, the first group of our class created our own scratch interactive water cycle diagrams. To try these, save our projects to your computer. Open scratch online and then open our file.
| Name | |
| --- | --- |
| alesx charlotte and alfie m water cycle.sb3 | Download |
| alfie c and reggie water cycle.sb3 | Download |
| amelia jorge oliver c water cycle.sb3 | Download |
| Brooke, Callum E and Alex Water_Cycle (4).sb3 | Download |
| evie oliver w lillia water cycle.sb3 | Download |
| Jorge and Lilia Water_Cycle (4).sb3 | Download |
| Karris and alfie c Water_Cycle (4) (1).sb3 | Download |
| karris and ethan water cyclke.sb3 | Download |
| Lizzie and Fred Water_Cycle (4).sb3 | Download |
| thomas lizzie charlie water cycle.sb3 | Download |
Showing 1-10 of 10
05.03.2020 - Trip - Team Building Activities in the Peak District
05.03.2020 - Trip - Orienteering in the Peak District
05.03.2020 - Trip - Learning about Mountains, Rivers, Water Cycle and Erorision in the Peak District
06.03.2020 - Landscapes using the medium of pop art
Vista Landscape Art Project - Exploring the use of viewfinders
Autumn Express Event - Disgusting Digestion
Anti-Bullying Week. We made our own kaleidoscope to show how things are not always as they seem. We discussed how sometimes we need to see the bigger picture to understand the world.
Odd Socks Day 12.11.2019
Walk Through The Bible - Session 3
Creating our own 'Forky' to help us settle into the new year
Science - Recreating the digestive system. We modelled how food worked its way through the digestive system.
Walk Though The Bible  - Session 4 - Topics covered: David and Goliath - David the Psalmist - Solomon the 'king with 1000 wives' - Prophets begin to speak
Walk Through The Bible - Session 3 - Topics covered: Promised Land • Joshua conquers Jericho • Gideon puts out a fleece • Samson the strong man • Ruth, Great Grandmother of David
Walk Through The Bible - Session 2 - Topics Covered: • The first Passover • 10 Commandments • Spying out the Promised Land