Year 4 2019 - 2020
Newsletter
Dear Parents/Carers,
Welcome back to Barnburgh and welcome to Year 4. I hope you have all had a lovely summer! It has been a lovely week getting to know the children again and myself and Mrs Hill are very proud of them all for helping the school to thrive whilst Mrs Potts is absent.
Year 4 is a fantastic year with some great topics that the children will really become engaged in. Our first topic for the whole of the autumn term will be 'Burps, Bottoms & Bile'; looking at teeth and the digestive system. There are some fantastic lessons within this topic, jam packed with great science aspects! Our class novel, which links
brilliantly with this topic, will be Demon Dentist by David Walliams.
Within year 4, we will be continuing to encourage the children to develop on their skills from year 3, such as handwriting, reading, spelling and mathematics. In English this half term, the children will be writing their own autobiography and a persuasive leaflet on how best to look after your teeth and the reasons why this important. In maths, the focus will be on place value, addition and subtraction. Reading will see children continue to build on their current skills, as well as developing their understanding by working on the ability to predict, infer, retrieve and discuss in guided reading. I'm sure this will only help to build the children's love of reading! .
This year the children will complete the Government's new multiplication checks. This is a statutory test and will occur in June. The test will be in the form of an electronic test. Over the course of the year the children will
continue to work on their multiplication skills to get used to the test format. Part of the homework will develop their multiplication recall skills to ensure the children are able to answer questions within the 6 second time limit. A link to an online practice version of the test will be placed on the class page shortly and I will advise the children once this is available.
This year PE days will vary. This half term our PE day will be Friday, however please could I ask that all PE kits are brought into school on a Monday and then kept in school for the week.
Over the course of the first half term we will be working with a project called Walk Through The Bible, children will learn about the Old Testament through activities, such as drama and discussion.
Homework will continue to be set on a Friday. This will continue to be through the online platforms. More details of these will be sent home next Friday. The current weeks spellings will be available on the class page each week.
Please can I ask for your continued support with ensuring that homework and reading is completed as asked
each week. The reading record sheet will go home each week for you to note down when your child is reading to an adult at home. We recognise children love to read a wide variety of texts and in order to really promote a love of reading, the children can still choose their own main reading book. Reading just 10 minutes a day has a real impact on children's learning. Please try to do this as a minimum where possible and record this on their reading home learning sheet, this should then be returned to school by the Thursday homework deadline. The children will also still complete 'Right to Read' time every morning in class.
I look forward to working with you and your child this year and thank you in advance for your support.
Mr Longley, Mrs Hill, Mrs Parkinson and Mrs Millington
Homework
Homework will be issued on a Friday.
Children will be expected to complete:
Spelling Shed activity

Continue to learn this terms Key Instant Recall Facts

Read to an adult at least three times a week.
The children will also have access to Times Tables Rockstar activity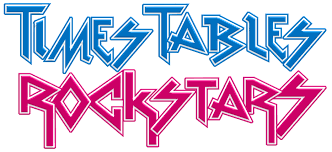 Multiplication Check Practise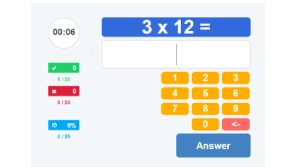 Click on the logos below to go to the log in pages
This Weeks Spellings
Misbehave
misplace
mislead
misspell
misprint
disagree
unfair
mistreat
misunderstand
mismatch
undo
inhuman
Year 4 Curriculum Expectations
READING IN YEAR 4
School is an important part of your child's life.In Year 4 we will encourage your child to retell a story they have heard. This will help your child to put ideas in the right order. Children will also be encouraged to read things around them – cereal packets, notices and signs. We will discuss words. Children will have the opportunity to read each morning and will also have guided reading sessions each day.
Read with your child – 10 minutes a day can help. We will send home levelled books once a week, but we also strongly encourage children to read books they have chosen. This is really important to help develop their love of reading
10 MINUTES A DAY
"Reading aloud is much more than just telling a child a story and if you can spare 10 minutes a day you can make a huge difference to their development," said Inez Bailey, CEO, National Adult Literacy Agency (NALA).
"Storytelling is not all about teaching your child to read. You learn to talk a long time before you learn to read, and sharing stories and giving your child time to respond is a wonderful way to help your child's language development", she said.
"Reading aloud combines the benefits of talking, listening and storytelling within a single activity and helps to build the foundation for language development. From stories your child learns many things such as how to listen and concentrate, new words and understand why things happen. They also learn to put ideas in order, develop their memory skills, notice how spoken words relate to words on the page and learn how to predict," she said.
"The most important thing is that reading is fun and enjoyable for both of you – just turn off the TV and find a quiet place so there are no distractions. And remember stories are not just found in books, it's just as good to tell your child short, simple stories you know. The most important thing is that you enjoy it, that way your child will too.
Year 4 Recommended Reading List
Reading Content Domains - How to answer questions