Autumn 1 - Urban Pioneers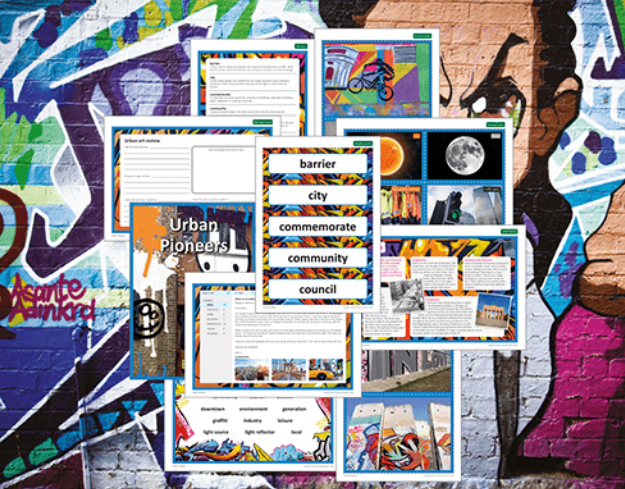 Hop on the bus and take a trip downtown where the lights are bright, and every street has a story to tell. Explore with fresh eyes the art of the city, then capture a moment in time – perhaps a reflection on a building or a shadow passing by. Make a map of your home town and find out how things have changed. Has time changed town life for the better? How could you improve the urban environment? Maybe add more colour? More light? More things to do, or perhaps a plaza with a comfortable bench or two? Or maybe, like Emil, the city astounds you with its sights and sounds and people rushing by. Now light up the city with creations of your own – a statue, a light show, a monument or street art. The possibilities are endless. What will you choose? You're an urban pioneer, so get ready to go.
Class Novel
Scribbleboy

Phillip Ridley

Bailey arrives in a new neighbourhood with his extraordinary family. He has no friends but receives a mysterious invitation to join the Scribbleboy Fan Club. The one and only founder member is Ziggy Fuzz. His vital mission is to spread the word about Scribbleboy and his amazing scribbles which years ago transformed the gloomy grey concrete of the neighbourhood. Swept along in plans to discover the identity of the mythical artist, Bailey carries on his work so the scribbles start again and eventually he discovers the scribbleboy is in fact a scribblegirl!
Home Learning Activities - Workbook