Autumn 1- Dinosaur Planet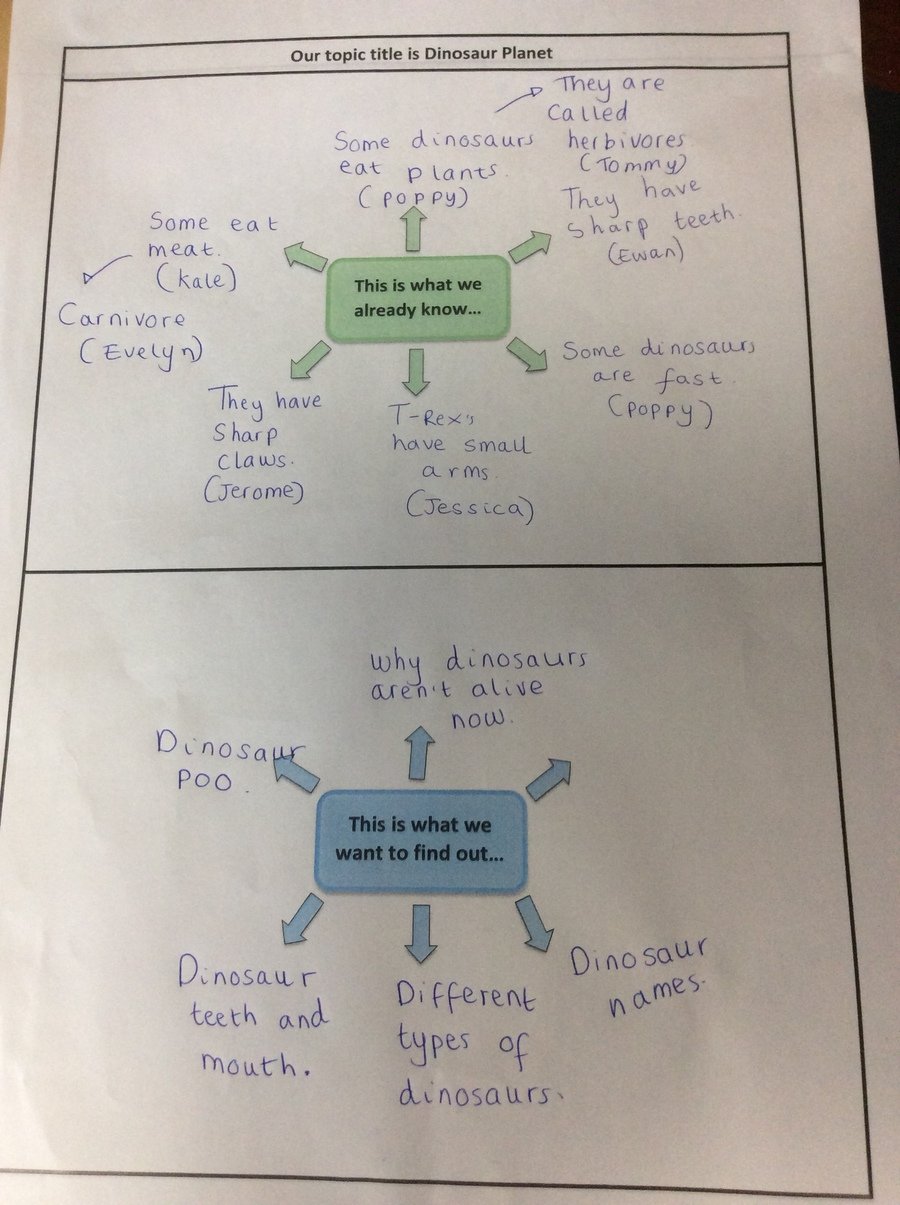 Engage Activities
We all came to school dressed in dinosaur themed clothes!
The children found some footprints and were eager to explore the outside area. The children made a nest and a home incase the dinosaur was to come back and visit. They hoped that the dinosaur might leave some eggs for us to investigate! The children worked in teams and used natural materials to create their designs. The children also looked at prehistoric pictures and were encouraged to use natural materials to make a scenery.
The children found some dinosaur eggs in a nest outside and were keen to explore them. They had a think about what kind of dinosaur might be in the eggs and how we could look after them!
The children created dazzling dinosaurs using water colours! They enjoyed using different method to paint!
The children explored and investigated fossils. They looked at the different designs and we spoke about how fossils are formed. The children then followed instructions in small groups to make their own fossils. It was a fun and messy activity! The fossils looked fantastic once they had baked!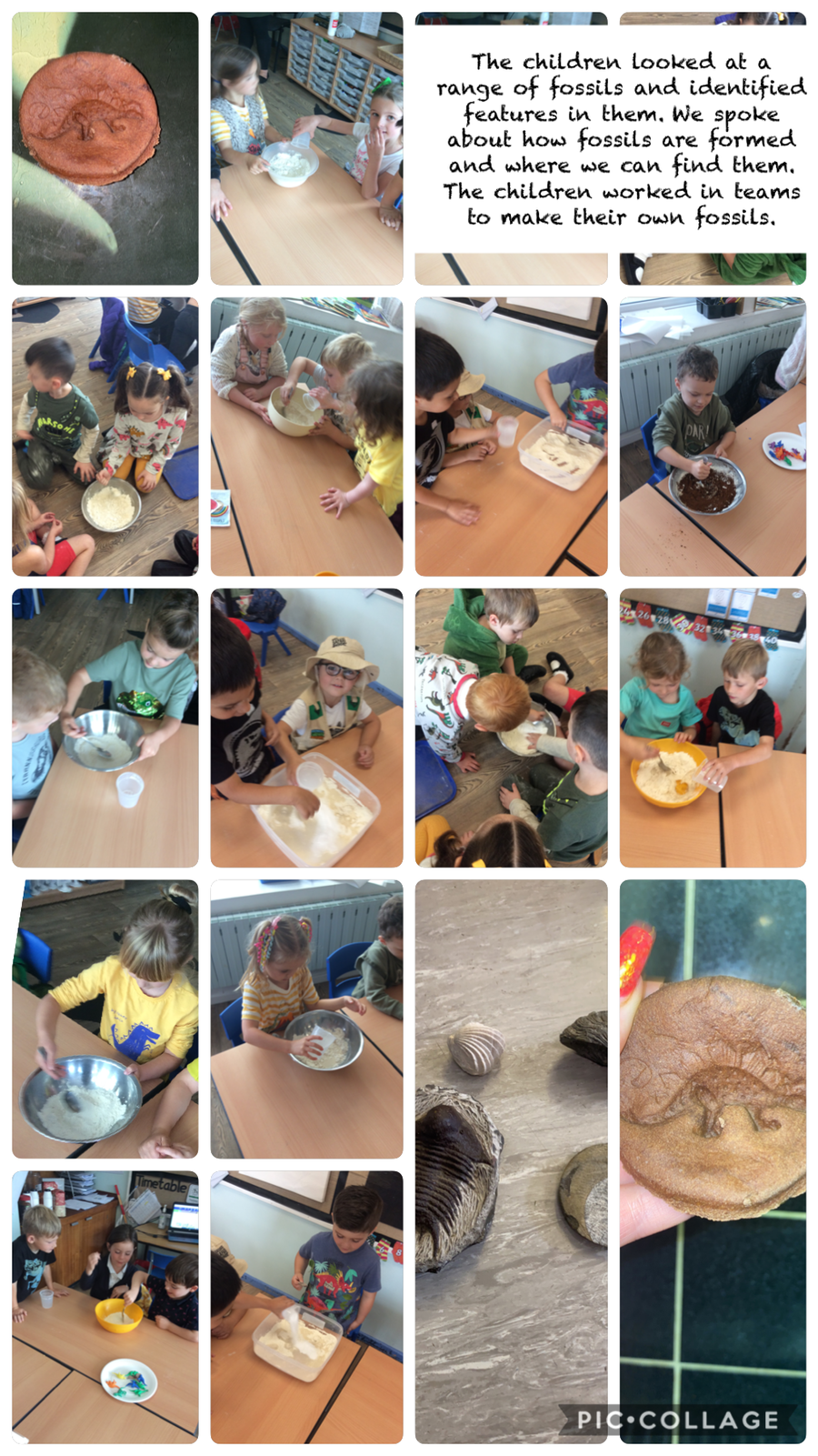 The children looked at different ways they could identify dinosaur teeth. We found out that if a dinosaur is a herbivore it is a plant eater so it might have plants, flowers or grass in its teeth. We found out that some dinosaurs are carnivores and they like to eat meat. We figured that some dinosaurs might have blood, meat and skin in their teeth. We used clay to create different dinosaur teeth and then we went outside to collect different natural resources to show whether it was a herbivore or carnivore. The children were able to identify the different teeth by the end of the lesson.
We looked at a dinosaur footprint and looked at different ways of measuring them. The children then had a go at using cube so to measure the length of footprints. The children then went outside to draw their own footprints.
We have been learning about Mary Anning, who is well known for finding the first fossil. We were all excited to see her discoveries and wanted to find our own. We went on a fossil hunt outside and used brushes and sticks to help us dig and clean up the fossils we had found. The children love dogs talking about the designs their found!
The children looked at different dinosaur eggs and the laying formation. They were encouraged to use play dough, clay, paper and polystyrene to create different designs. The children were then encouraged to change the texture by adding sand, glitter and other materials which would make the egg different.
We made junk dinosaurs out of natural and recycled materials. The children were encouraged to use the items to create a dinosaur similar to their pictures. They had to work as a team were fantastic at listening to one another ideas!
How did the dinosaurs become extinct?


We predicted what happened to the dinosaurs some ideas were
"they had a fight."
"humans killed them with a spear."
"they just got told and died".
We then read information books and watched videos to find out what others thought happened to the dinosaurs. We then created a scenery including a prehistoric landscape and used silhouettes . We added an asteroid and a volcano to represent how they became extinct!
Halloween 2020