Welcome to Year 1!
Teacher: Miss Taylor HLTA: Miss Machin
Autumn 2 newsletter
Dear Parents/Carers,
Firstly, I'd like to say what a wonderful first half-term we have had in Year 1. It was a very busy half-term as the children have been settling into the new routines. The children enjoyed lots of learning focussed on the topic 'Paws, Claws and Whiskers' this has included visits from dogs, cats, kittens and birds of prey, learning about a variety of animals as well as looking at continents around the world and what animals live in different countries. In Literacy, the children have focussed on basic skills which will be on going. We have wrote captions, lists, nursery rhymes and will be moving on to poems.
We will be continuing our topic 'Paws, Claws and Whiskers'. We will begin looking at tigers and lions and we will be looking at zoos and exploring what happens at the zoo and what the role of a zoo keeper is. We will be designing a zoo enclosure and becoming pet detectives! We have lots more fun and exciting learning opportunities to engage in this half term.
In Literacy, the children will be focusing on poems, fables, instructions and recounts. We will be using a variety of books such as Aesop's Fables 'The Lion and the Mouse' and Just So stories. The children are continuing to develop their English skills and we will be continuing to focus on finger spaces, capital letters, full stops and letter formation. I would encourage you to practise these at home as well.
In Mathematics, we will be looking at a variety of topics, these will include:
Addition and subtraction to 20.
Recognising , describing and sorting 2D and 3D shapes.
Counting to twenty, forwards and backwards, beginning with 0 or 1, from any given number.
Counting, reading and writing numbers to 20 in numerals and words.
Identify one more or one less.
Identify and represent numbers using objects and pictorial representations including the number line, and use the language of: equal to, more than, less than (fewer), most, least.
Reminders
PE - Year 1 will have PE on a Wednesday (please remember correct PE kit including out-door trainers for all sessions please).
Reading– it is important to read at least 3 times a week with your child,. Please send the reading sheets back in on a Thursday.
Online Homework– Remember to go online and complete the homework set online weekly. If you need your passwords again for any of the websites please let me know.
Key Date:
Express Event– Tuesday 3rd December 2019 2:00-2:45
Thank you for your continued support.
Miss Taylor and Miss Machin
Year One School Council.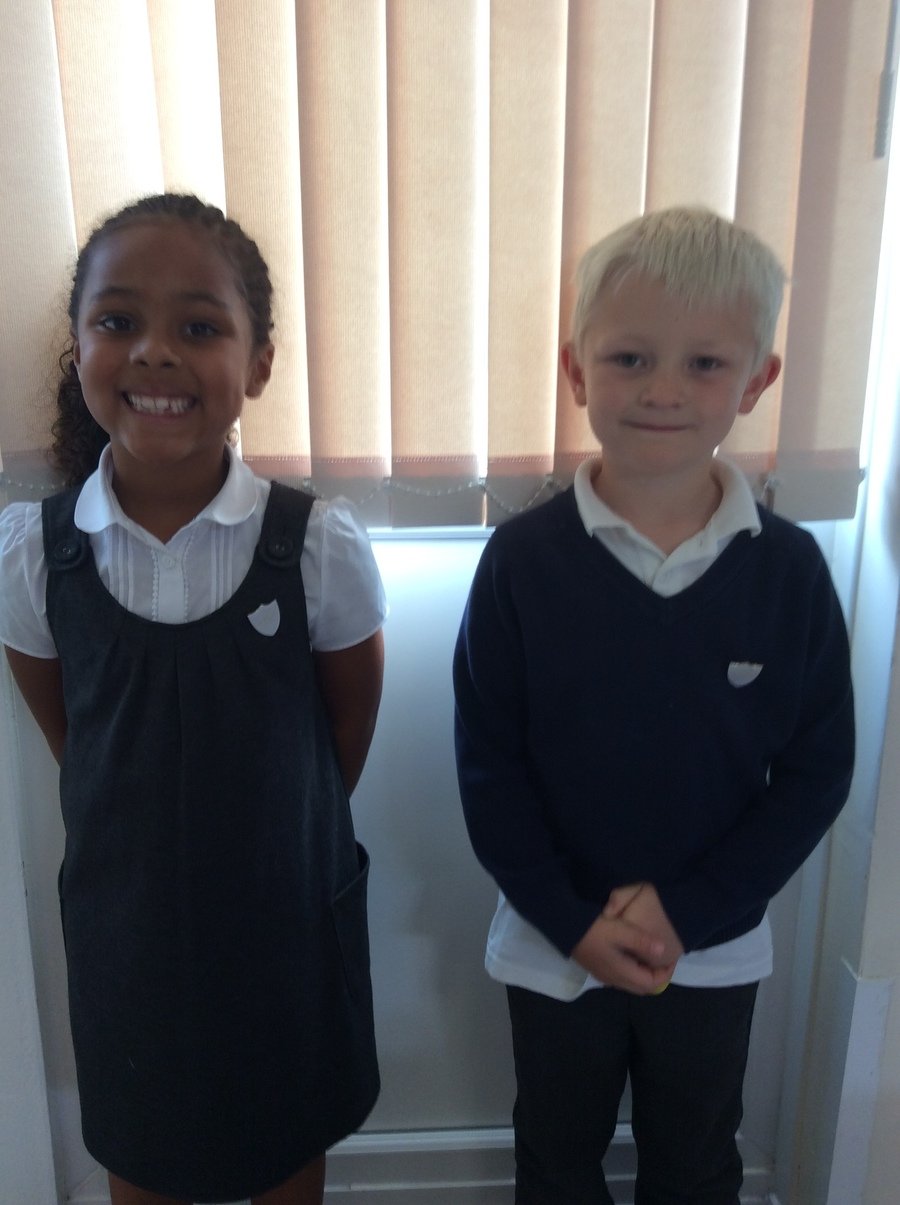 Year 1 Home learning
Home learning will be issued on a Friday.
(REMINDER: Reading books are due back in school on a Thursday and will be handed back out on Friday)
Children will be expected to complete:
Spelling Shed and Maths Shed activity

To learn this terms Key Instant Recall Facts

Read to an adult at least three times a week.
Click on the logos below to go to the log in pages.
The children will also have access to Times Tables Rockstars.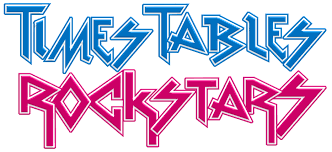 ]
Thank you for your support with home learning!
The skill of reading is one of the most important we teach our children. It is a life skill that enables them to extend their concepts, gain information as the basis for other learning and to gain access to the magical world of fantasy. Click on the link below to find out some fantastic books you could read with your child at home!
50 must reads for Year 1...
Phonics in Year 1
Phonics is taught on a daily basis within class. The children will receive a 30 minute phonics session at the beginning of the day. The phonics will then be reinforced through guided reading, literacy and all other lessons. Below are the sounds which will be taught in Year 1.

www.phonicsplay.co.uk
Lots of free games for each phase, especially good for reading non-words. You can also subscribe to access more games


Phonics Screening
The phonics screening check is taken individually by all children in Year 1 in England, and is usually taken in June. It is designed to give teachers and parents information on how your child is progressing in phonics. There are two sections in this 40-word check and it assesses phonics skills and knowledge learned through Reception and Year 1. The children will be given real and nonsense words.
It checks that your child can:
Sound out and blend graphemes in order to read simple words.

Read phonically decodable one-syllable and two-syllable words, e.g. cat, sand, windmill.

Read a selection of nonsense words which are referred to as pseudo words.
You can download a copy of the 2018 Phonics screening check from the gov.uk website, here. This will give you an idea of what the check looks like and what is expected.
15.01.2020 Engage- Making Slime The children found some slime over the rocket and the tables in the classroom. They passed the slime around and spoke about the texture of the slime and we had a discussion about where we thought it came from. The children were then given the opportunity to make some slime of their own. They worked in small groups and followed instructions to make their very own alien slime!
ENGAGE: Alien Ice balls 14.01.2020 There was a knock a the door and a year one friend was the first to spot the silver rock and went to go and get it but when he picked it up it was ice cold! The children took the ice cold, silver balls back into class to investigate them further. In class Miss Taylor could hear a strange noise coming from inside the silver ball and as we passed the ball around the class a lot of the children agreed they too could hear a strange noise. Very carefully the children opened up the silver ball and we were shocked to find two little aliens trapped inside a ball of ice. The children set off investigating how we could help to free the aliens from inside the ice balls and in the end we decided to try out three ideas. Our first idea was to put the ice ball in a sink of hot water, the second idea was to put it by the radiator and the third was to wrap it in paper towels and towels. The children then predicted which of their ideas would work best and then we set off testing our ideas to see if we were right.
ENGAGE: Rocket crash landing- Year One heard a bang outside and were keen to investigate. The children looked outside for clues and came across the crash scene and they couldn't believe their eyes! The children found slime, moon rocks and a broken down rocket. To top it off we found 2 alien eggs!! The children were excited to tell everybody about what had happened.
Autumn- Paws, Claws and Whiskers.
Christmas Concert: The children performed in the concert 'Away in a Manger'. The children did so well remembering all the words for the songs and their lines in the play. The children have made all the staff very proud!
Express Event: The children presented their work to their parents/carers in the Express Event. We had an animal art gallery to display creative pieces of work from throughout the project. Children explained how they had created a certain piece of art by talking about the technique they used. In addition, we performed the poem 'A Rumble in the Jungle' as well as 'Old MacDonald Had a Jungle'. The children guided their parents around the Express Event to enable them to explain and show their work.
Following instructions: In English, we have been reading The Tiger Who Came to Tea. Sophie made and fed many sandwiches to the tiger so we decided we would look at how to make a sandwich. We followed an instruction map and looked at the time connectives and imperative verbs. The children loved making the sandwiches and especially loved eating them!!!!
Clay animals: The children used the Ipads to take pictures of their clay animals. They spoke about what their animals do through the day and placed them in different places around the school.
English- Reciting 'There's a Rumble in the Jungle'.
English- Reciting 'There's a Rumble in the Jungle'.
Children in Need 2019: We spoke about why we support Children in Need and how we can help. The children joined in with 5 minute active videos by Joe Wicks and these were completed throughout the day. We also made Pudsey masks and though of an usual way to decorate Pudsey rather than his usual yellow colour. The children really enjoyed the day.
Anti Bullying Week- Odd socks day and circle time. The children were involved with a circle time regarding bullying. We spoke about who we can talk to if we have a problem and how can we resolve it in school etc. The children looked at and spoke about how can the change we make, can make a difference to somebody. The children wrote on stars to make pledges linking to the theme 'change starts with us'. The children came up with ideas such as 'smile at somebody' and ' give someone a nice compliment'.
The Great Barnburgh Bake Off: These are the entries from this year's Barnbrugh Bake Off. They all look delicious!!
Year One Multi-Skills: Year One went to Doncaster Dome to join in with different physical activities. The children rotated around activities such as Sharky Shark, hoop games and ball games. All the children loved joining in and learning some new games!
Remembrance Day Poppy display: We will remember them.
Remembrance Day Poppies: As part of a whole school project, Year 1 have made their own individual poppies. Although it was difficult at first, all the children persevered and were happy with the finish poppies!
Talk for Writing 'Old MacDonald had a Jungle'.
Talk for Writing 'Old MacDonald had a Jungle'.
Talk for Writing 'Old MacDonald had a Jungle'.
World Mental Health Day 2019
Golden time- 100% attendance
Healthy eating
Engage: A visit from Mattie. The children loved playing with Mattie outside!
Engage- Animal tea party. We came to school dressed as our favourite animals. We made invitations, bunting and tea cups. We then made healthy fruit kebabs and listened to our new class text 'The Tiger Who Came to Tea'. It was a really fun day!
We have loved our animal tea party!
Engage- A visit from Poppy, we found out how Mrs Grange looks after Poppy and how she keeps her healthy.
RE Engage- Baking bread linked to Harvest
Topic Engage- Falconry display
Engage: A special visit from Tee-Tee the cat.
Home Learning- Paws, Claws and Whiskers
PE- Movement and direction