Spring 1
Our new topic this half term is FROZEN KINGDOM.
What a busy few weeks!
Here are a few photos to show you what Nursery have been learning about in school.
Valentines Day Celebrations
This week , we have made Valentines Day cards using a wide range of skills...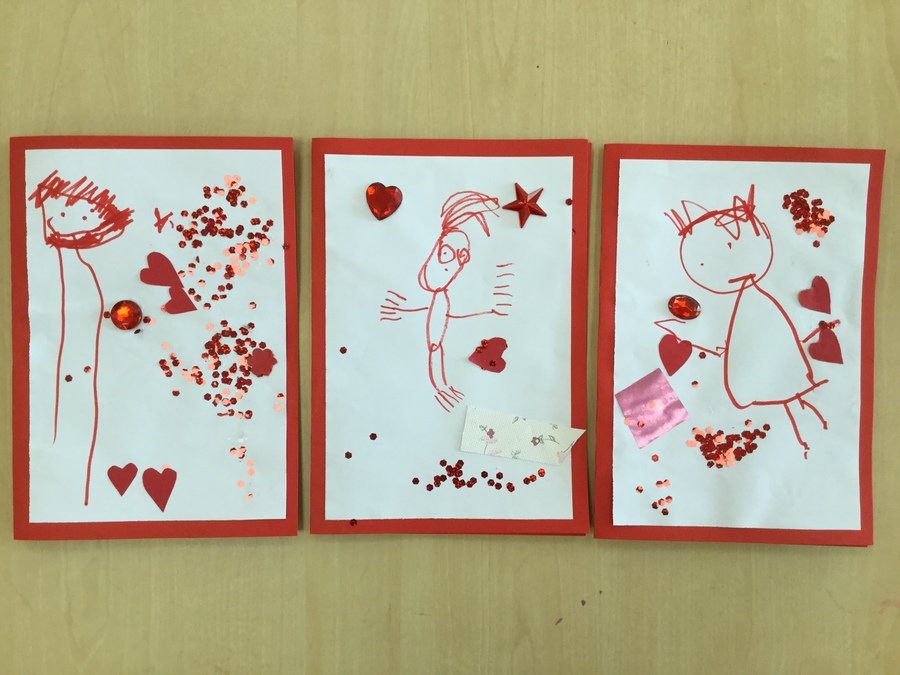 World Mental Health Week - W/C 07.02.22
On Friday 11th February, we had a 'Dress to Express' day. We came in clothes of our choice that sparked discussion about ourselves. We started the day talking about our different clothes, what we like about ourselves and what we are good at. We know we are all different - we are all unique!
They enjoyed expressing their individuality through dance!
People and Communities/The World: Gong hei fat choy! 恭喜发财 - W/C 31.01.22
We have been learning all about Chinese New Year this week in Nursery. We have enjoyed making 'lucky money' wallets, carefully trying to draw Chinese symbols and decorate them in the traditional colours of red and gold. We also explored new tastes and textures by tasting some Chinese foods.
Mathematics: Repeating Patterns - W/C 31.01.22
This week in maths, we have learned what a repeating pattern is and how to continue them. Some children were even able to think of their own repeating pattern! We designed warm, winter scarves for Mr Johnson to keep him warm in a morning at our school gate!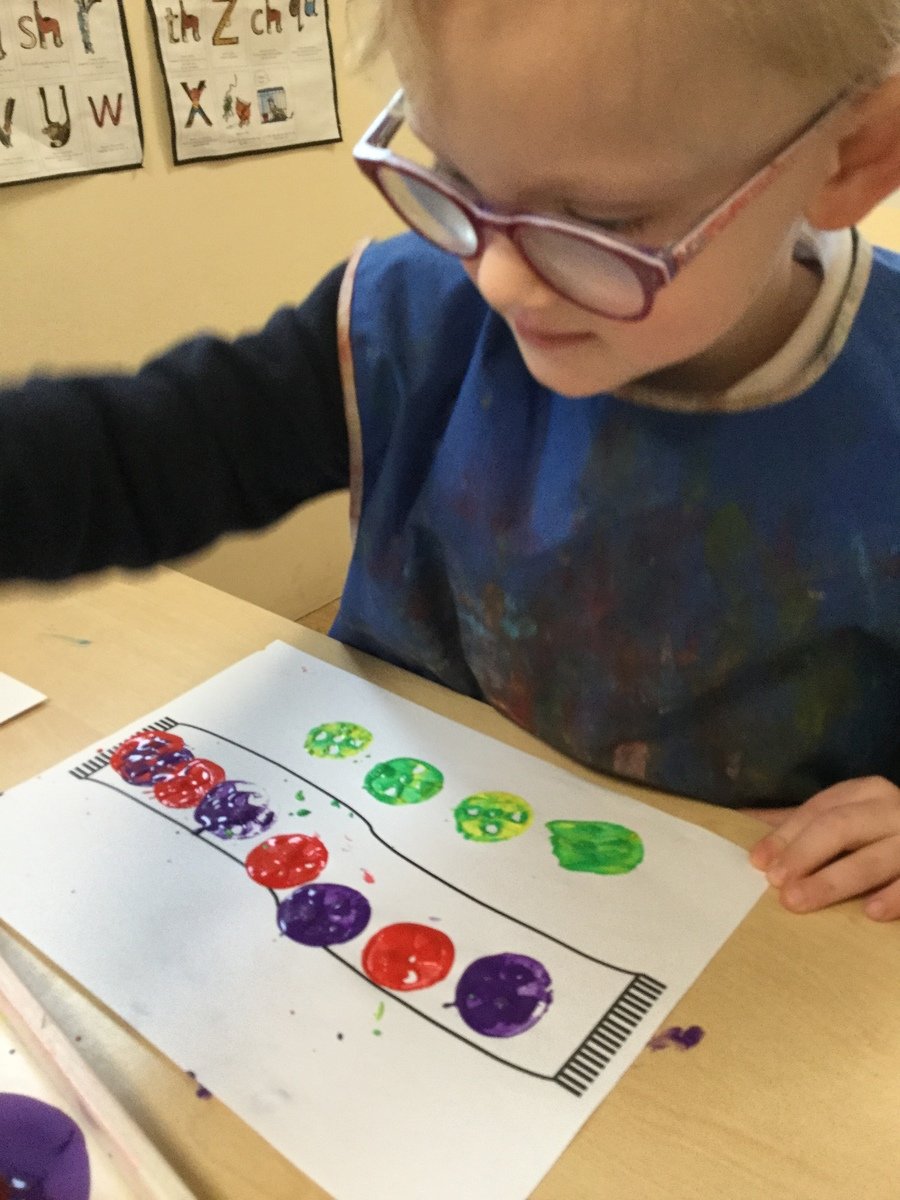 W/C: 30.1.22 National story telling week
Nursery enjoyed 'dressing as a word' and learning the meaning of each others words.
They made book marks, read 'big books' including 'Owl babies'.
Subitising Snowballs: Mathematics W/C 24.01.22
We had 'snow' much fun in maths this week! Our Nursery children have been learning how to subitise up to 3 objects. During our group work, we played a game where we had to subitise snowballs.
Subitising is recognising how many objects there are without counting each of them.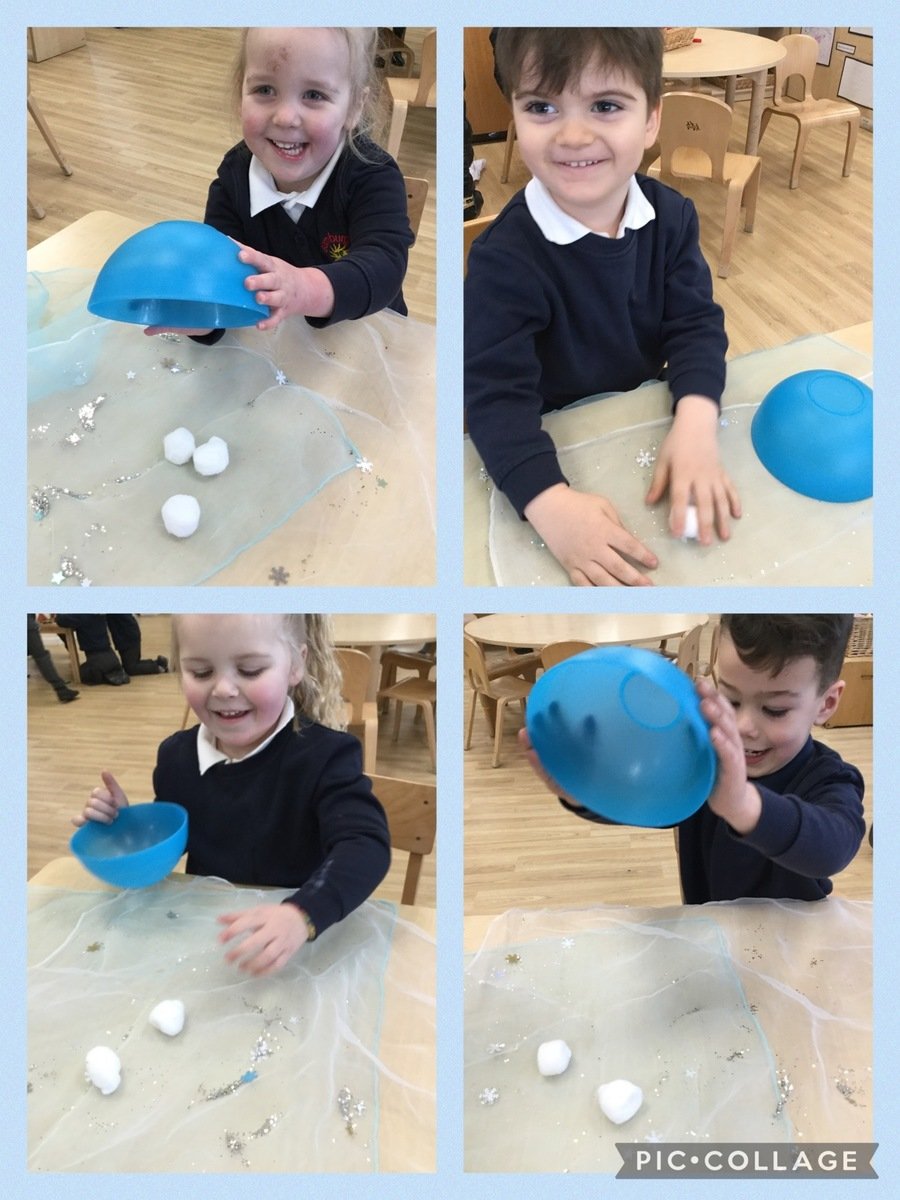 Physical development (PD) and Expressive, Arts and Design (EAD) W/B: 24.1.22
Nursery have been learning how to mix powder paint. It is a very tricky skill that involves lots of time and patience.
Maths W/B 17.1.22
Nursery have been learning to give a set amount of Penguins without counting them. They also practised touch counting how many were playing in the ice tray.
Home learning topic challenges for SPRING 1!