Pupdates!
Hello and welcome to Pupdates! Where you will find lots of information at Mrs Kilby's new Cockapoo puppy 'Molly'! Please have a read, if you think of any questions you would like to ask write them down and e-mail us or save them ready for your Friday Zoom meeting with Molly. Molly loves looking at the lovely art work which you are all doing for her so please keep sending them over!
All about Molly
Molly was born on Saturday 15th February, when Molly was one week old I went to visit her for the very first time.Molly's mum is a miniature poodle called Daisy and h
er dad is a cockapoo called Bruno.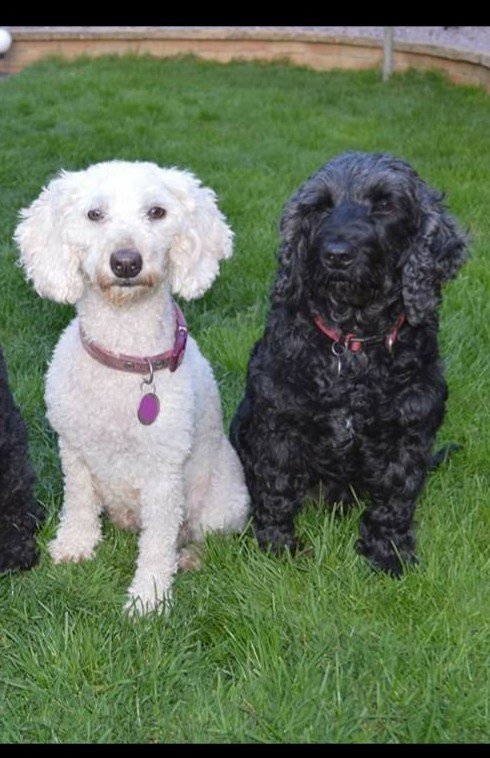 When I first saw Molly she was so tiny she fitted into the palm of my hand! She only weighed 525g and her eyes were still closed. Molly has 4 brothers and sisters.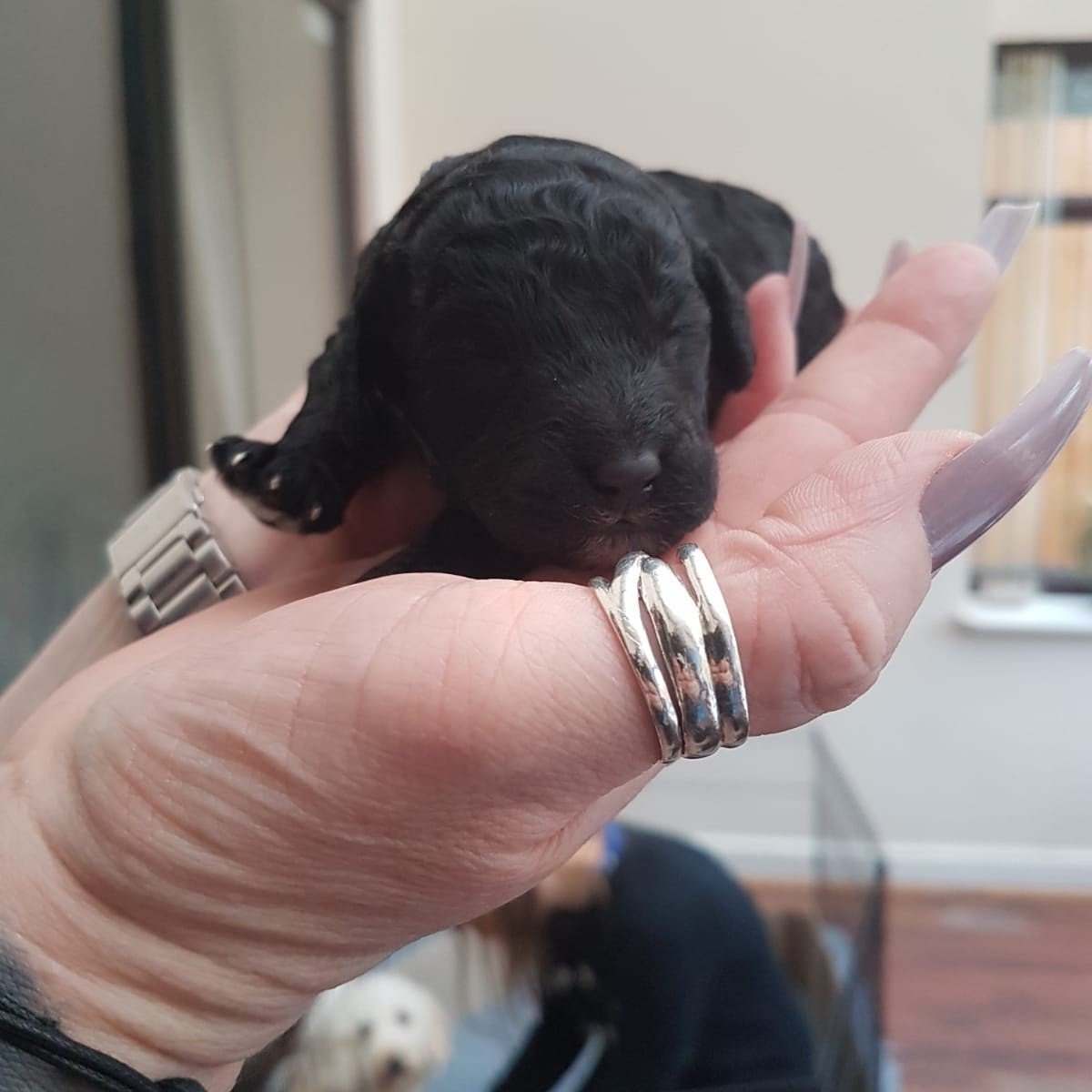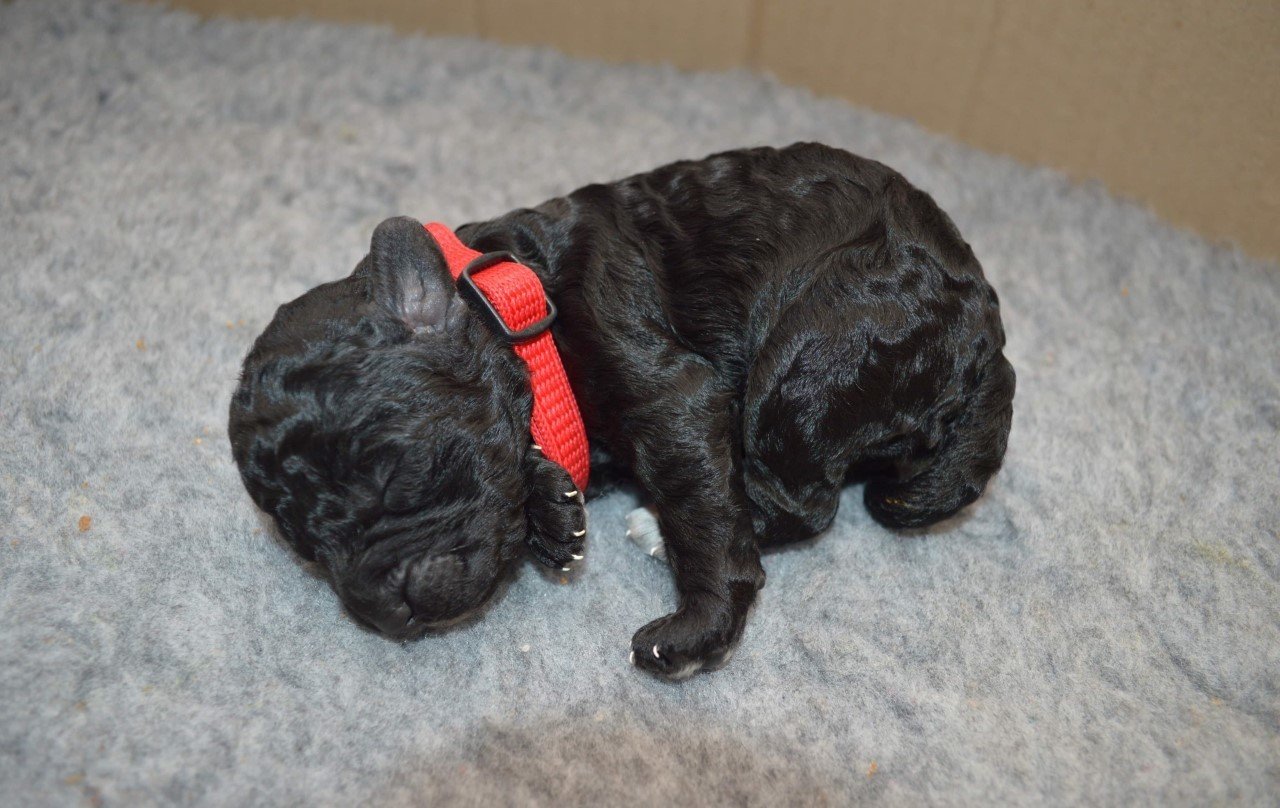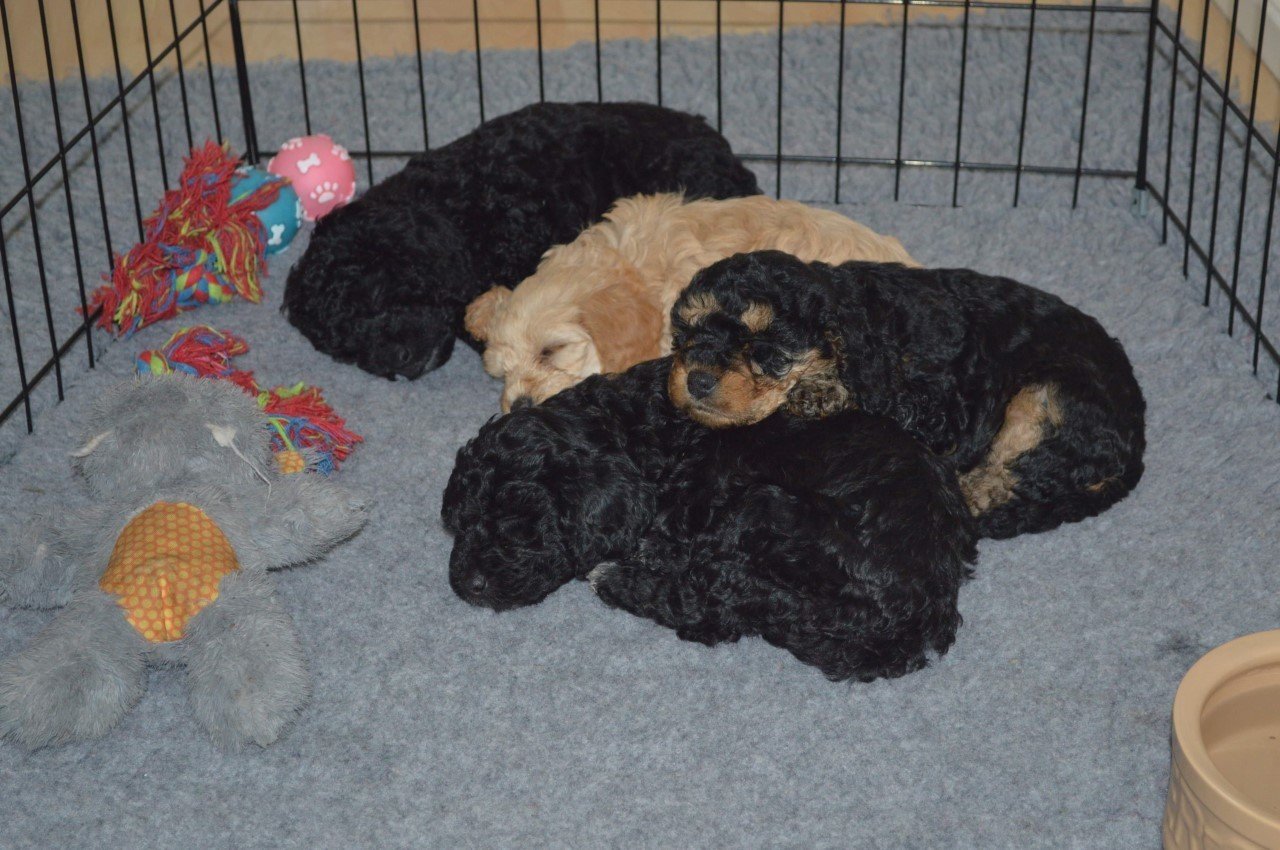 Julie, Daisy and Bruno 's owner, told me lots about both parents and also a lot about both sides of the family tree, so I know back to Molly's great great 'grandparents'.
Every Saturday Julie would email me Molly's progress over the week and send lots of photos and videos. In week two Molly had put on a little more weight, had opened her eyes and had learned to walk (albeit a bit wobbly!) Sit, and wag her tail. I visited Molly on Sundays where I got lots of time to have cuddles and bond with her which is SO important for a new puppy. Puppies need to stay with their mother and the rest of their litter until they are about 8 weeks old. In this time they learn a lot from their brothers and sisters through playing and also learn from mum.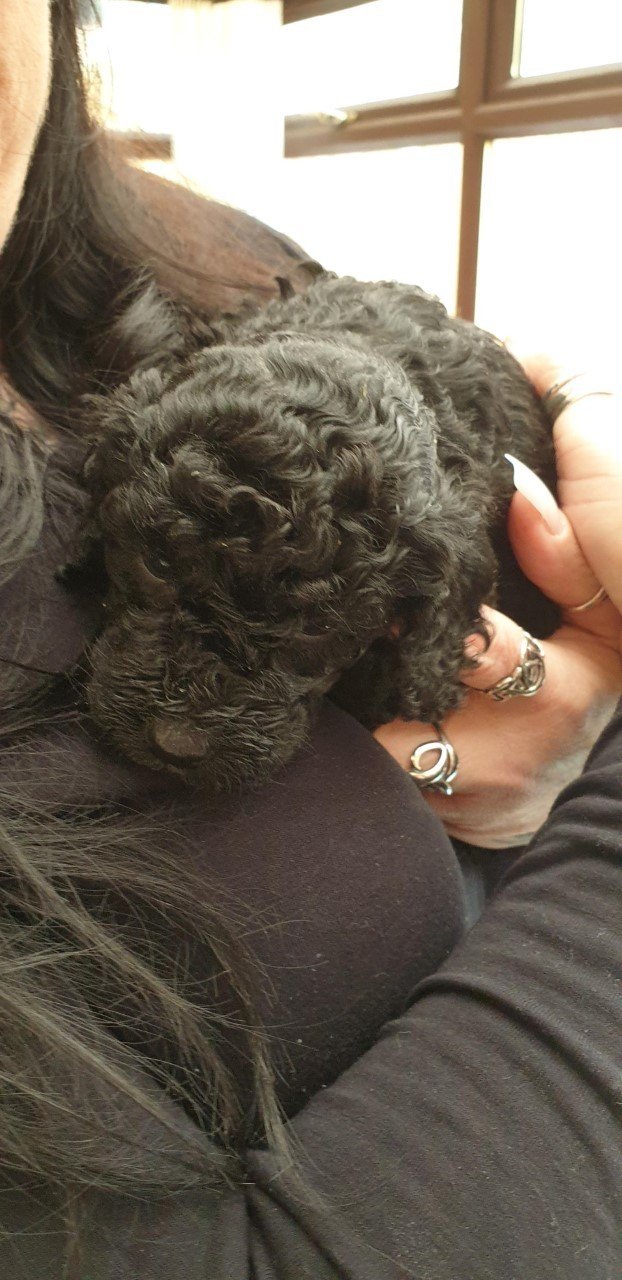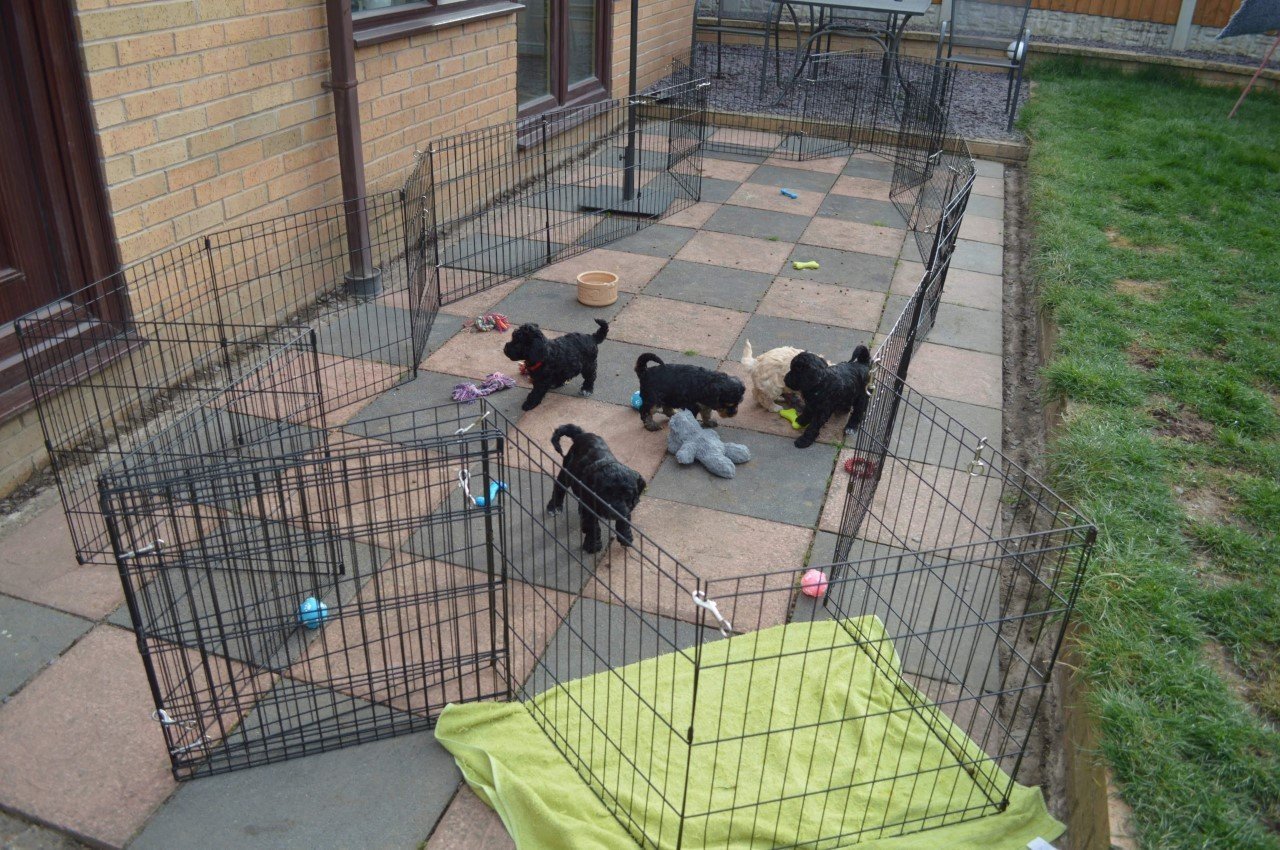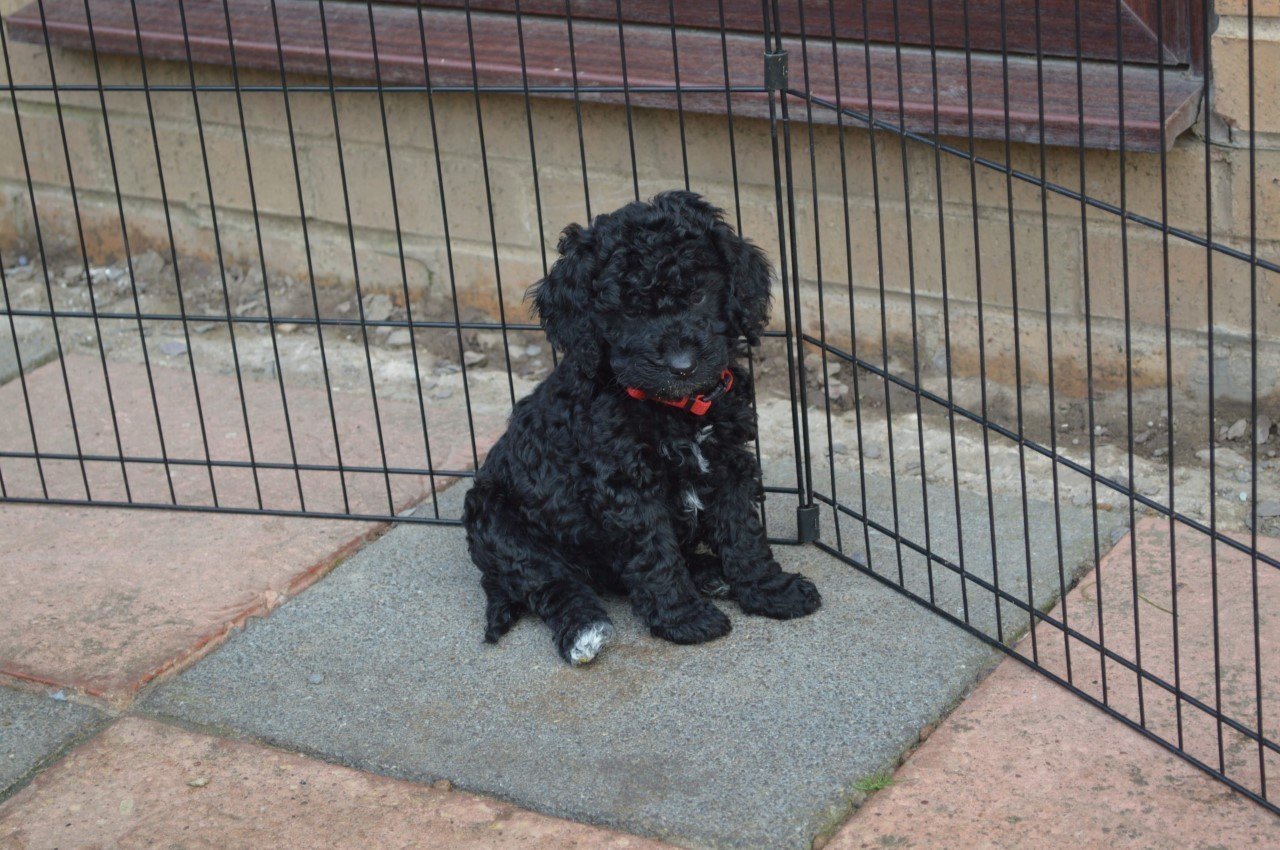 Every Sunday she would love a cuddle and fuss and began to recognise me.

Sadly, when the government asked us to protect the NHS by only making important journeys, my visits to Molly had to stop. But I still got to see her playing with her litter via video and Julie kept me up to date with everything she was doing. By this time Molly had learned to eat puppy food and was depending on her mother's milk less and less.
At 8 weeks old I was allowed to collect Molly. It was quite tricky due to having to observe social distancing, but thanks to the puppy crate she was to travel home in we managed it okay!Molly's first car journey was about 30 minutes and she did very well! It all must have felt very strange to her, but because she knew me she felt safe.
Molly's first day home very exciting for her! She was introduced to her new toys and bed and of course to our cat Hicks. Hicks is used to dogs as he grew up with my old dog Monty. But, Molly had never seen a cat before and I think she thought he was another puppy!
She didnt understand why he didn't want to play fetch too! We have had Molly at home with us for 12 days now. In that time she has learned a lot and continues to grow quickly! She had her first trip to the vets for her vaccinations and to be microchipped (which is the law) she was incredibly well behaved, however the injections made her quite sleepy so she slept most of the day in her crate. She loves her bed and feels safe there.
Molly learns incredibly quickly through lots of play, praise and treats. She is well on the way to being house trained already and can sit and lie down on command. This week she is learning 'take it -drop it' which helps a puppy to know when it's ok to have something (such as a ball) and also when I expect her to let go etc.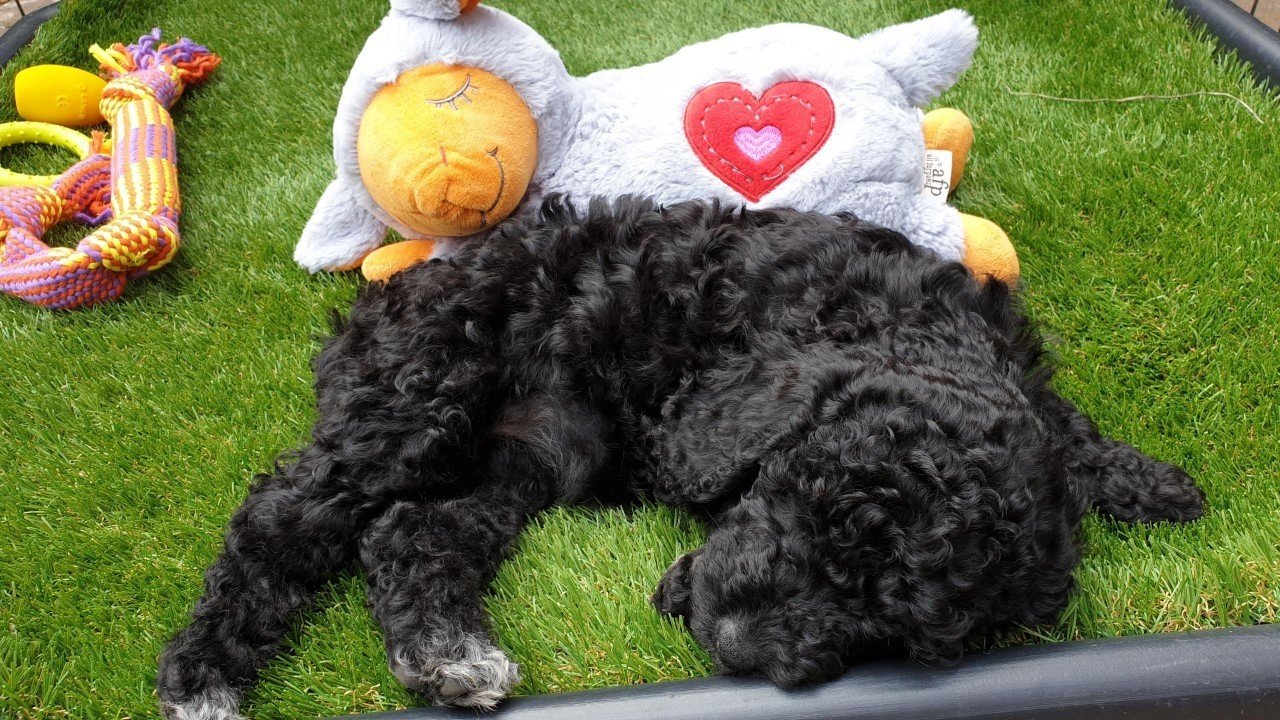 Molly gets a haircut!
Today was a new experience for Molly too.She has had her first haircut!
We just gave her a little trim to get her used to the clippers. Cockerpoos can be quite curly and needs lots of grooming. Molly will need her coat trimmed about every six weeks so its important that I get her used to having her fur clipped. Again, she was incredibly well behaved! Thanks to lots of praise and treats she was soon done.
Molly goes to the Vets!
Molly has had her second vacation this morning. One more week and she can go out and explore the world outside the garden! She was super brave whilst in the Vets. She definitely earnt lots of tasty treats (tasty for Molly anyway!)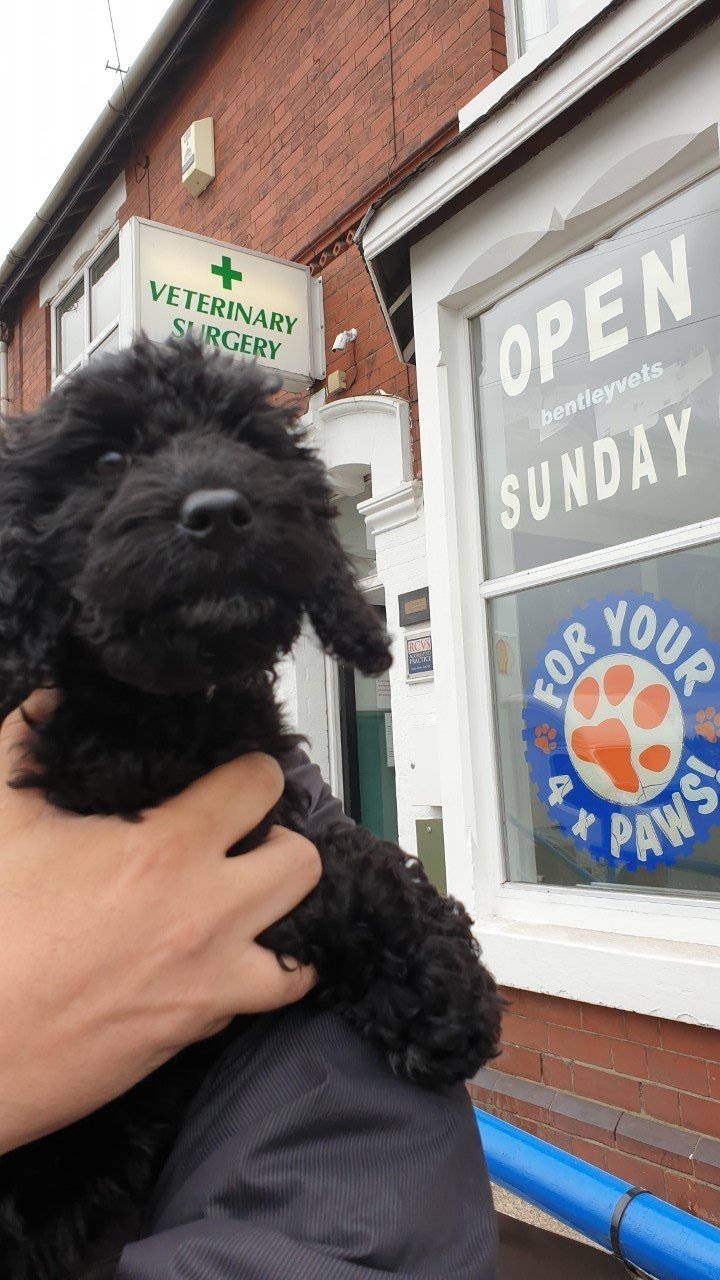 Molly gets a bath!
Yesterday Molly had her first bath! She found it a little bit strange at first but soon good used to it. She loved having cuddles afterwards to get herself nice and warm.
Molly's First Walk!
Today was a VERY special day for Molly....it was the first time that she was allowed to go outside for a walk! She loved it, she pulled a little bit on her lead to start off with but once she got used to it she was an absolute superstar!
Molly is heading towards 13 weeks now and has definitely needed to chew more because she is teething. Her favourite things to chew are a natural coffee wood stick and a deer antler.
Videos on Molly!
Molly has been really busy. Have a look at some the videos below to see what she has been up to!
Molly has lost her first baby tooth!
Over the weekend we noticed that Molly has lost her first baby tooth (we didn't find it so no tooth fairy Molly Sorry!)
Molly is now 4 months old and will start to lose all her first teeth; she'll be teething for while now so we have made sure she has lots of safe things to chew on!
Molly - Fan Art!