Home Learning Year 2
Please see the selection of home learning tasks available.
Login details for Spelling Shed and Maths Shed can be found on your child's homework sheet. If you require further assistance with any of your child's learning or you would like additonal resources I can be contacted on e-mail -
r.taylor@barnburghprimary.com
Summer Term
I hope that you have all had a lovely half term. As we move into the Summer Term 2 we are looking to continue developing your skills as mathematicians so we are launching White Rose Maths at home!
Simply click on to your class home learning page under to tab "Maths home learning" and this will take you straight to the webpage.
Here you will find videos that take you through each new lesson and a set of exciting challenges to match each activity. You can download the activity sheets or simply record your answer on paper, whichever works best for you.
If you would like a paper copy of the activity sheets and you cannot print them off at home then please email your class teacher who will organise a pack for collection or delivery.
BBC Bitesize
On BBC bitesize you will find daily lessons for Maths and English, as well as regular lessons in Science, History, Geography and more.
Click here to access the website
Select Y2/P3 when you enter the website.
Each day it has 1 x maths, 1 x English and 1 x Topic lesson for you to complete.
Oak National Academy
The Oak National Academy is a government-backed online learning platform.The Academy provides access to 180 video lessons per week. The lessons span a broad range of subjects, including maths, art and languages, and feature a corresponding quiz and worksheet. Each lesson lasts for one hour and the portal will provide the equivalent of three hours of lessons per day.
Click here to access the website
If you click on the online classroom, then subject and Y6,you can choose from English, foundation, Maths and PE.
Maths Scheme of Learning
White Rose Maths - White Rose is the Maths scheme which we follow in school when planning our daily maths lessons. For the purpose of school closures, White Rose have set up a Home Learning page which parents/carers can access for work for their children.
The Maths work which is on there is in line with what the children would now be learning, if they were attending school. We believe that this will continue to be updated as time goes on, for as long as necessary.
This is a brilliant Maths resource to keep the children on track and up to date with their maths learning for their Year group.
PE Home Learning
The following home learning tasks are available for computing. Click on the links to go to the websites:
RE Home Learning
Ramadan
Ramadan is the ninth month of the Islamic calendar. The exact dates of Ramadan change every year. This is because Islam uses a calendar based on the cycles of the Moon. In 2020 in the UK, Ramadan will begin in the evening of Thursday 23 April and will end on Saturday 23 May.
Click on the links below to learn from about Ramadan.
Here are some activities you may like to do at home and some extra documents to help develop your understanding below.
Since the beginning of Ramadan is decided based on moon sightings, why not have some fun and look at how the moon's phases change every day? These moon sighting binoculars perfect for the task!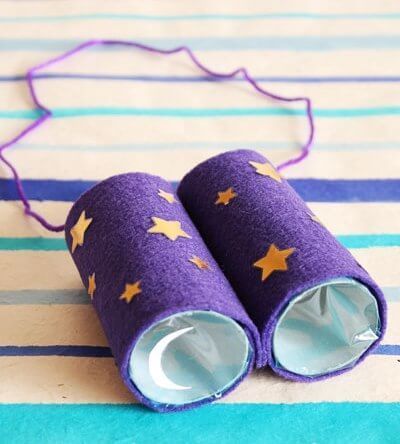 In the days before smart phones and alarm clocks, many villages had a designated Ramadan drummer. This person would wake up really early and start walking through the streets beating his drum, waking everyone up so they wouldn't miss their Sehri. Why not make your own drums at home?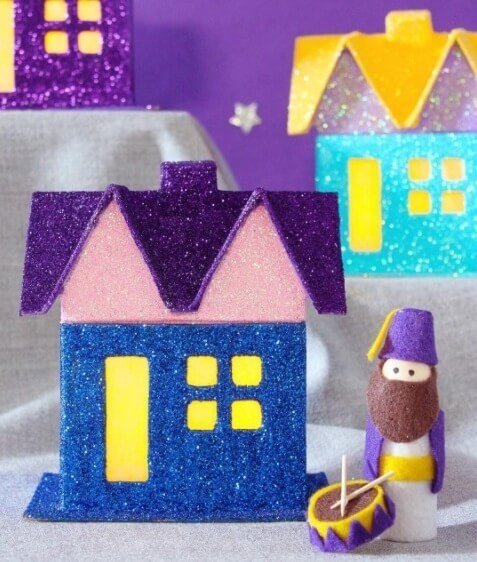 The Curious George books are popular among little ones worldwide, and this Ramadan edition is part of the series. This is a truly adorable story about George helping his friend, Kareem, to keep his fast. The two learn about Ramadan and also figure out ways to get through a fasting day! There are lots of readings of this story on YouTube.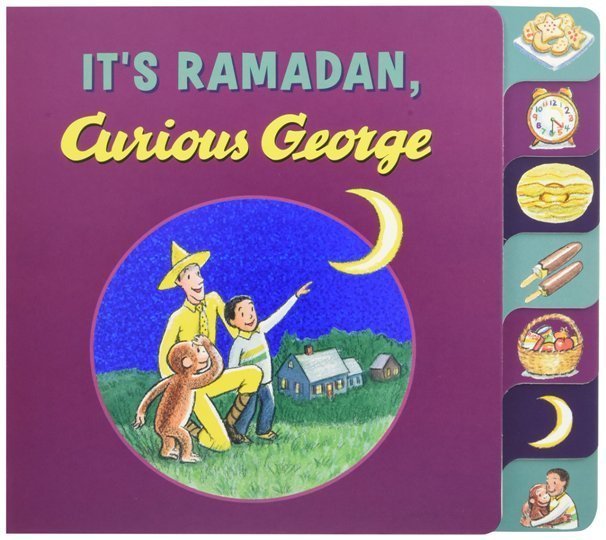 Ramadan is a time for setting good habits and doing as many good deeds as possible. Why not keep a track of your good deeds with the help of a good deeds tree? Use it to record everything, like helping your loved ones to make tea or baking for others.