Welcome to Year 2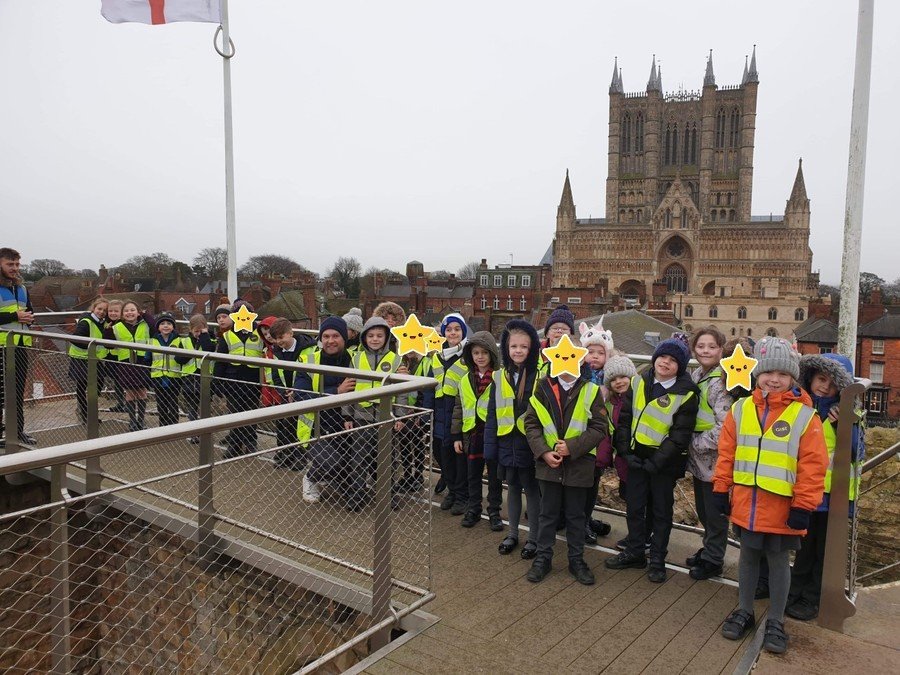 Summer Newsletter
Hello Year 2,
Welcome back to our final half term in Year 2. Thank you all so much for the photos and messages that we have continued to receive over the last few weeks! – we both love seeing all the amazing things that you have been doing at home!The Zoom chats have become the highlights of our week and its great to see so many of you logging on and giggling away with one another!
This half term we are continuing with our topic of 'Scented Garden and Wriggle and Crawl'. Have a look on the Year 2 home learning subject pages for new learning for Guided Reading, Maths, English and Topic. Remember that if you need resources sending home please do not hesitate to get in contact with me and I will arrange for them to be sent out.
Mrs Kilby is continuing to add updates to Pupdates section of the web page – have a look to see just how much Molly is growing! In addition to this, Mrs Kilby has started to produce some amazing Art lessons which you can follow along with at home! The videos can be found on the website home page under the more tab at the very bottom call 'Art with Mrs Kilby' It would be brilliant if you could send any completed art to Mrs Kilby's e-mail address - m.kilby@barnburghprimary.com
Please don't forget to keep sending your pictures and videos over of all the things that you have been doing at home and keep a look out for the Zoom invites! Remember that we are here to help – no matter how big or small!
Take care and look after yourselves Year 2,
Mr Taylor and Mrs Kilby
Year 2 Homework
Homework will be issued on a Friday.
Children will be expected to complete:
Spelling Shed activity

Continue to learn this terms Key Instant Recall Facts

Read to an adult at least three times a week.
Click on the logos below to go to the log in pages.
Year 2 Key Instant Recall Facts Homework
Year 2 Curriculum Expectations
Common Exception Words - Children are expected to be able to read and spell these words by the end of KS1.
READING IN YEAR 2
School is an important part of your child's life.In Year 2 we will encourage your child to retell a story they have heard. This will help your child to put ideas in the right order. Children will also be encouraged to read things around them – cereal packets, notices and signs.We will discuss words. Children will have the opportunity to read each morning and will also have guided reading sessions each day.
Read with your child – 10 minutes a day can help. We will send home levelled books once a week, but we also strongly encourage children to read books they have chosen. This is really important to help develop their love of reading
10 MINUTES A DAY
"Reading aloud is much more than just telling a child a story and if you can spare 10 minutes a day you can make a huge difference to their development," said Inez Bailey, CEO, National Adult Literacy Agency (NALA).
"Storytelling is not all about teaching your child to read. You learn to talk a long time before you learn to read, and sharing stories and giving your child time to respond is a wonderful way to help your child's language development", she said.
"Reading aloud combines the benefits of talking, listening and storytelling within a single activity and helps to build the foundation for language development. From stories your child learns many things such as how to listen and concentrate, new words and understand why things happen. They also learn to put ideas in order, develop their memory skills, notice how spoken words relate to words on the page and learn how to predict," she said.
"The most important thing is that reading is fun and enjoyable for both of you – just turn off the TV and find a quiet place so there are no distractions. And remember stories are not just found in books, it's just as good to tell your child short, simple stories you know. The most important thing is that you enjoy it, that way your child will too.
RECOMMENDED READING BOOKS IN YEAR 2
In Year 2, it is important to start to move from sharing picture books into sharing chapter books. These will not only provide a meaty read, but also demand that the children use their imagination. Of course, there are also many Reception and Year 1 children who will sit and enjoy a chapter book and this should form part of their reading experience. Many of the chosen books operate on different levels - from the satisfaction of good stories to the exploration of deeper themes.
Here are a few suggestions:
Traction Man is Here

Meerkat Mail
Amazing Grace
Pumpkin Soup
Who's Afraid of the Big Bad Book?
Dr Xargle's Book of Earthlets
Not Now Bernard
Tuesday
The Flower
Gorilla
Emily Brown and the Thing
Frog and Toad Together
The Owl Who Was Afraid of the Dark
The Giraffe, the Pelly and Me
Fantastic Mr Fox
Flat Stanley
Willa and old Miss Annie
28.02.20 Author Visit - The children had a brilliant time when local author Gail Jones came into class. The children enjoyed listening to stories and learning about what it takes to become an author and an illustrator.
13.02.20 As part of their topic lessons the children were set a challenge of designing and constructing a tower out of tinfoil.
03.02.20 Amazon Factory Tour - As part of the children's work in STEM they visited the Amazon Factory. As well as completing some problem solving activities the children were also given the opportunity to have a tour of the factory and learn about the logistics of such a huge operation. The children really enjoyed the day - especially when they received a free gift!
27.01.20 The children were set of challenging of making a tower as tall as possible using marshmallows and dried spaghetti.
17.01.20 As part of the children's Engage activity for their topic they worked as part of a team in Walt's Wood. The children had to create a tower only using materials which they could find.
14.01.20 As part of the children's engage activity for our topic 'Towers, Tunnels and Turrets' the children visited Lincoln Castle. The children learnt all about the customs and traditions of life in a castle as well as having an opportunity to take part in some Medieval learning!
08.01.20 As part of the childrens engage activity for our topic 'Towers, Tunnels and Turrets' the children have been making and labelling their own castles.
RE - as part of the children's RE express they have been making Christmas cards and thinking about why we send messages of thanks to each other at Christmas time.
Christmas Concert - thank you all for coming to our Christmas Concert! The children had an amazing time and loved performing for their friends and families.
RE - the children have been looking at the different Christmas traditions and how they came about. The children then went on to make their very own Angel.
Express - as part of your Express Event for Muck, Mess and Mixtures the children worked with their adults to make Ice Cream and then had a look at some of the learning that the children have completed this term.
As part of the children's work in RE(focusing on Christmas and advent) they have been making wreaths with the PTA.
The children worked in pairs and small groups to make one of George's Marvellous Medicines. They used their measuring, reading and teamwork skills to help them complete their learning.
Topic - the children looked at how blowing bubbles out of paint can create patterns when printed onto paper.
For World Mental Health Day the children took part in some amazing activities - they mediated, had a yoga lesson and completed some mindful pieces of art.
To celebrate Harvest Festival we wrote group acrostic poems and read them out in church. All the children worked really well as part of a team.
As part of our topic lesson we looked at estimating and measuring using a set of weighing scales.
As part of our topic lessons the children looked at food colouring and milk swirling to make patterns. They also looked at how washing up liquid can clean it all up!
RE - as part of our engaging experience for our RE topic of Judaism, the children looked at the importance of candles during Hanukkah.
05.09.19 As part of our topic 'Muck Mess and Mixtures' the children took part in a messy play afternoon. They looked at what happened when powder paint mixed with shaving gel.