Topic and General Home Learning
Please see below a selection of home learning, linked to our current topic and other areas of learning, like physical development and people and communities.
There are also some short captions about the current situation from some of our favourite book characters below that you might like to share with your children.
You can find more specific home learning on the phonics, literacy and maths home learning pages. These will be updated weekly. Just hover over our reception class page tab to find them!
Remember - We'd love to see your learning so please do keep in touch, sending messages and photos to us at:
h.stclair@barnburghprimary.com j.johnson@barnburghprimary.com a.peace@barnburghprimary.com s.norman@barnburghprimary.com
W/C 29.06.20 - Topic Learning
Which creatures live in the sea?
Why not have a go at creating some of them?
W/C 22.06.20 - Health Eating Week at Home
This week is the 'BNF Healthy Eating Week.'
There are seven challenges:
Eat well
Eat more wholegrains
Have 5 A DAY
Drink plenty
Get active
Be mind kind - help a friend or neighbour
Make a change
There are two cook-a-long videos each day (M-F) for you to take part in - CLICK HERE TO GO TO THE SITE.
W/C 15.06.20 - Topic Learning
This week we, lots of Reception children are returning to school. Our main focus this week will be on hand washing and good hygiene routines and settling back in with our friends.
We will also do some topic-based activities.
Why not have a go at some of these great topic ideas at home!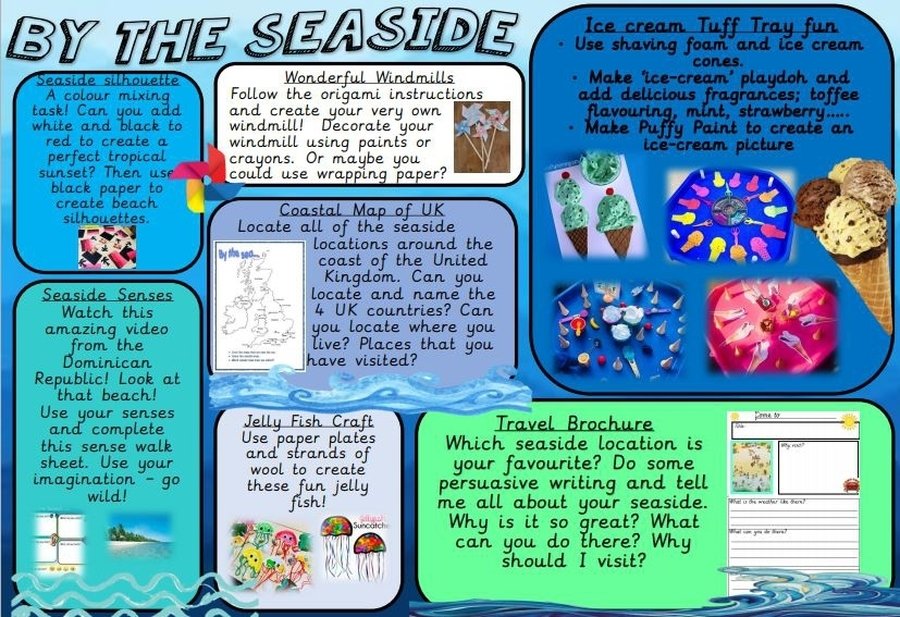 W/C 08.05.20 - Topic Learning: Save Our Seas
Videos: https://www.bbc.co.uk/cbbc/joinin/how-to-help-our-oceans
Why not create your own sea or seaside play scene? To begin with, make it lovely and let the children really enjoy it! Talk about how the wildlife are happy and safe. Then, add pollution, such as litter. How does this change things? How does this impact the wildlife?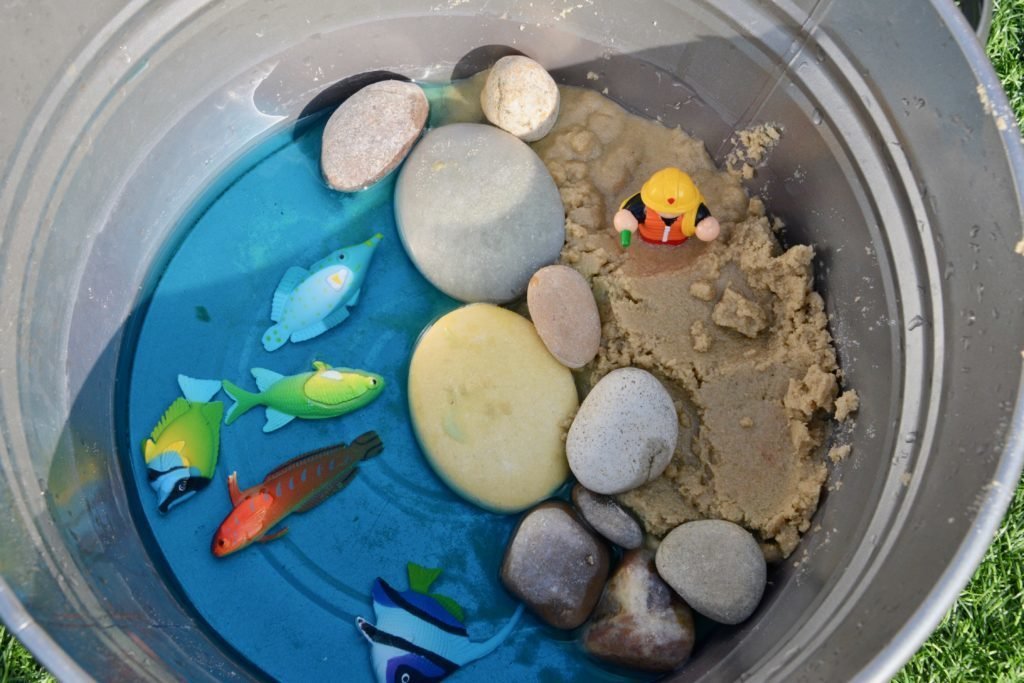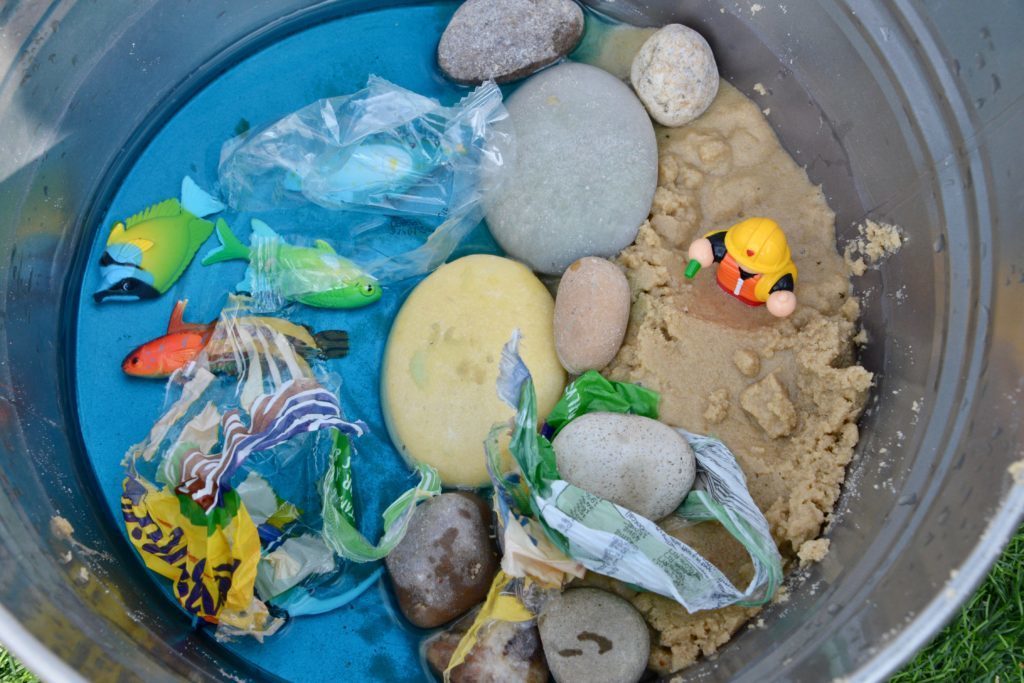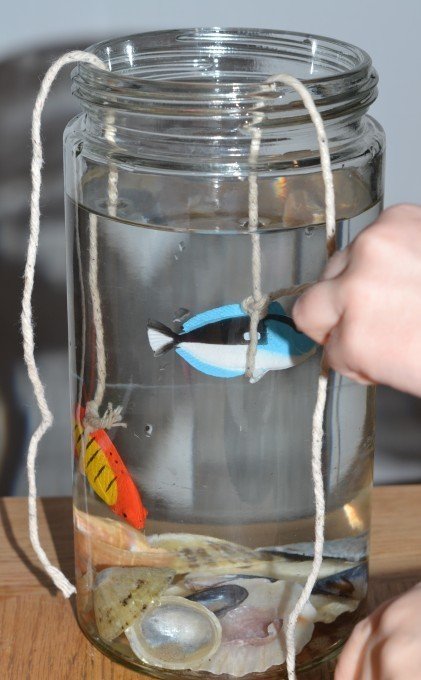 W/C 01.06.20 - RE Learning: Pentecost

On Sunday 31st May, Christians around the world celebrated Pentecost.
Watch this little video to learn about the story of Pentecost.
Why not retell the story yourself? You could create your own little video. There are a some colouring sheets too!
W/C 01.06.20 - Topic Learning: Commotion in the Ocean!
Welcome to our new topic, Commotion in the Ocean!
Why not have a go at some of the topic-based learning and activities below? Keep sending over your photos - we love to see all of your home learning!
W/C 11.05.20 - Topic Learning: Down in the Jungle
Remember there are more home learning ideas below if you haven't seen these already!

Why not have a go at some of the topic-based learning and activities below? Keep sending over your photos - we love to see all of your home learning!
Check out this website to find out about different animals: https://www.bbc.co.uk/programmes/b006m9ny/clips
W/C 04.05.20 - VE Day 2020
This year marks 75 years since the end of the war in Europe.
On this 75th anniversary we, and our friends around the world, think about the bravery and courage of the people who helped us during the war.
Below you will find lots of activities and information linked to VE Day.
If you are celebrating at home, why not send us some pictures? We'd love to see how you're celebrating!

W/C 27.04.20 - RE Learning: Ramadan
What is Ramadan?
https://www.bbc.co.uk/newsround/23286976
Here are some activities you may like to do at home...
Since the beginning of Ramadan is decided based on moon sightings, why not have some fun and look at how the moon's phases change every day? These moon sighting binoculars are perfect for the task!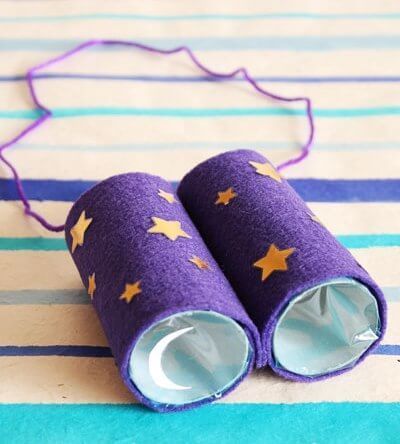 In the days before smart phones and alarm clocks, many villages had a designated Ramadan drummer. This person would wake up really early and start walking through the streets beating his drum, waking everyone up so they wouldn't miss their Sehri. Why not make your own drums at home?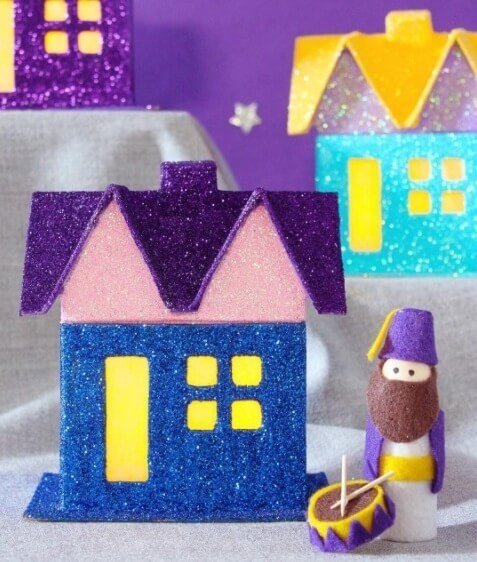 The Curious George books are popular among little ones worldwide, and this Ramadan edition is part of the series. This is a truly adorable story about George helping his friend, Kareem, to keep his fast. The two learn about Ramadan and also figure out ways to get through a fasting day! There are lots of readings of this story on YouTube.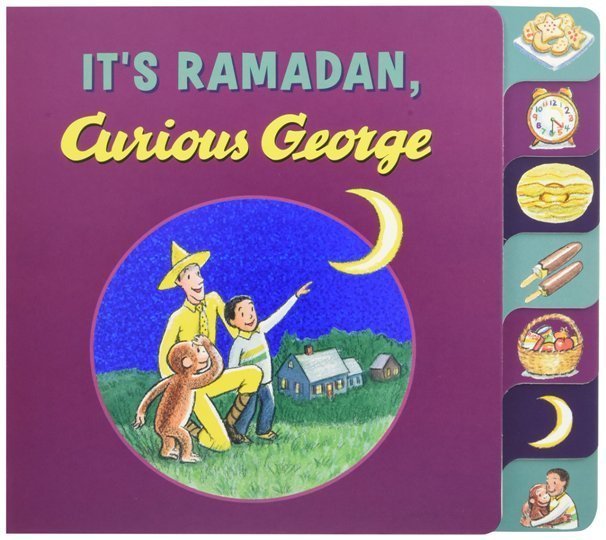 Ramadan is a time for setting good habits and doing as many good deeds as possible. Why not keep a track of your good deeds with the help of a good deeds tree? Use it to record everything, like helping Mummy or Daddy make tea, being kind to brothers and sisters, or staying at home during the Coronavirus pandemic to keep others safe.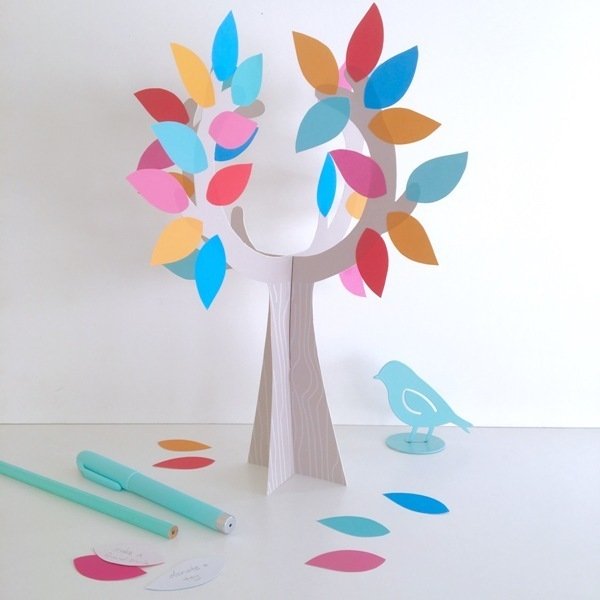 Summer 1 Topic - Down in the Jungle
The sheets/templates to support the topic home learning challenges were sent home with the children on their last day or delivered to those who were isolating.
If you would like another copy, just click on the links below to access each of them:
5. Counting activity - part one, part two
Get Moving with... Kixx!
Click on the link below to be directed to some Kixx videos on YouTube. They are great for young children!
The videos include routines to follow on screen, like wake up shake up, ideas for games in the garden and lots of warm ups! Go on... check it out!
Outdoor Learning Resources
Click on the links below for some great website to support outdoor learning:
Creative Composting Challenge!
Why not get involved?
PLEASE NOTE: The email address on the application form is incorrect. Entries should be emailed to bdr.events@renewi.com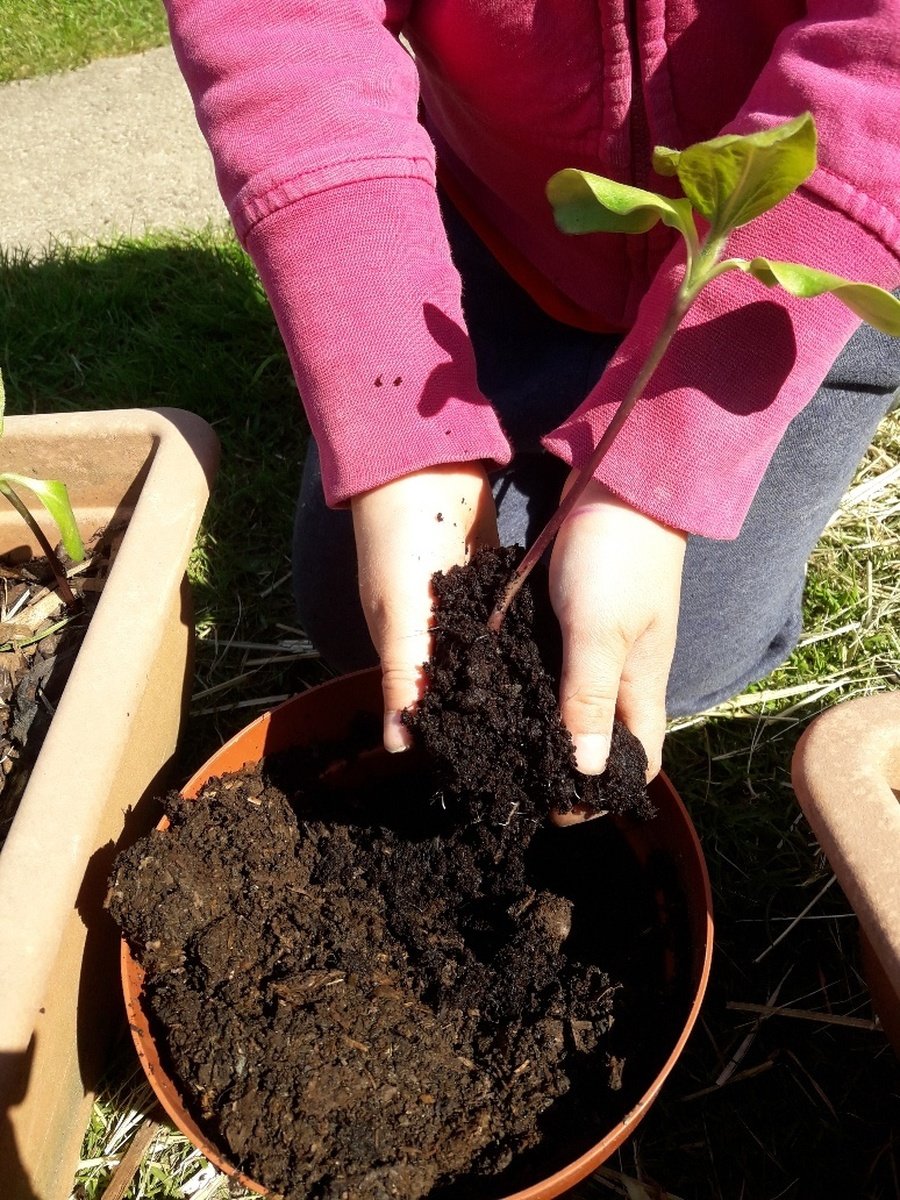 Some of our favourite book characters on Coronavirus...
CBeebies Resources
Did you know that CBeebies have lots of interactive games and ideas for little ones? Follow the links here:
Head on over to the CBeebies website for lots more!
Other Ideas for Home Learning...
Why not create a time capsule to remember this significant time?
Have a go at the 30-day Lego challenge! Send over your photos so that we can see your wonderful models!
Do you like to investigate? Here are some great ideas to try at home...
'Classroom Secrets' have created some home learning packs, specifically for EYFS...