YEAR 6 LEAVERS
Today the Year 6 children put on an amazing concert to their parents. Below you will find their final leavers video.
If you would like to watch their concert to parents, please click here.
Tissues at the ready!
TEMPEST PHOTOGRAPHY
The recent group photographs are now ready to view on line and purchase.
Click here to view or purchase
There will be a "deliver to school" option open for approx. 14 days, otherwise home delivery is available for £5 postage and packing.
If you need assistance please call Tempest directly on 01736 751555 (option 3) or click on contact us on the home page. Thank you.
As the head teacher of Barnburgh Primary, I take great pride in showing off our lovely school!
Our school is full of passionate, hard-working staff, dedicated governors and happy enthusiastic children who love to learn!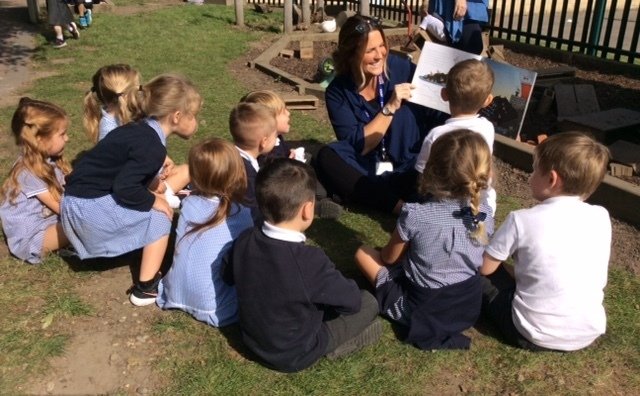 We are an inclusive school striving for every child to recognise and reach their potential. We make the health, safety and well-being of all our children our top priority.
Our curriculum is exciting and creates lots of memorable learning experiences. Our children love to climb trees, stamp in puddles, play in the snow, go on bear hunts, dissect pigs' hearts, dance, bake, run, and build dens in our very own outdoor learning classroom, Walt's Wood!
We value the community we serve and enjoy regular visits to St. Peter's church and contributing to the annual Barnburgh and Harlington carnival.
We work by five Core Values,
PERSEVERANCE: to never give up
COURAGE: to take risks in our learning and stand up for what is right
INDEPENDENCE: to think for ourselves
RESPECT: to think and act in a positive way towards ourselves, others and objects
AMBITION: to aim high
We were delighted that our lovely school was recognised by Ofsted in May 2019 who reported that,
'Teachers plan interesting and engaging activities across the curriculum, which inspires pupils to achieve well in a wide range of subjects. As a result, pupils enjoy lessons and apply skills well across the curriculum.'
'Pupils are polite and respectful and behave well in lessons and around school. The school's core values help to guide pupils to make positive choices and take an active role in school.'

Please take some time to watch the video below, made by our children, and explore our website to find out more about our school. If it leaves you wanting to know even more then don't hesitate to give us a call. We will be delighted to answer any questions or arrange for you to come and visit us.

Welcome to Barnburgh Primary School
Mrs Jo Potts
Head Teacher