Year 4 2018 to 2019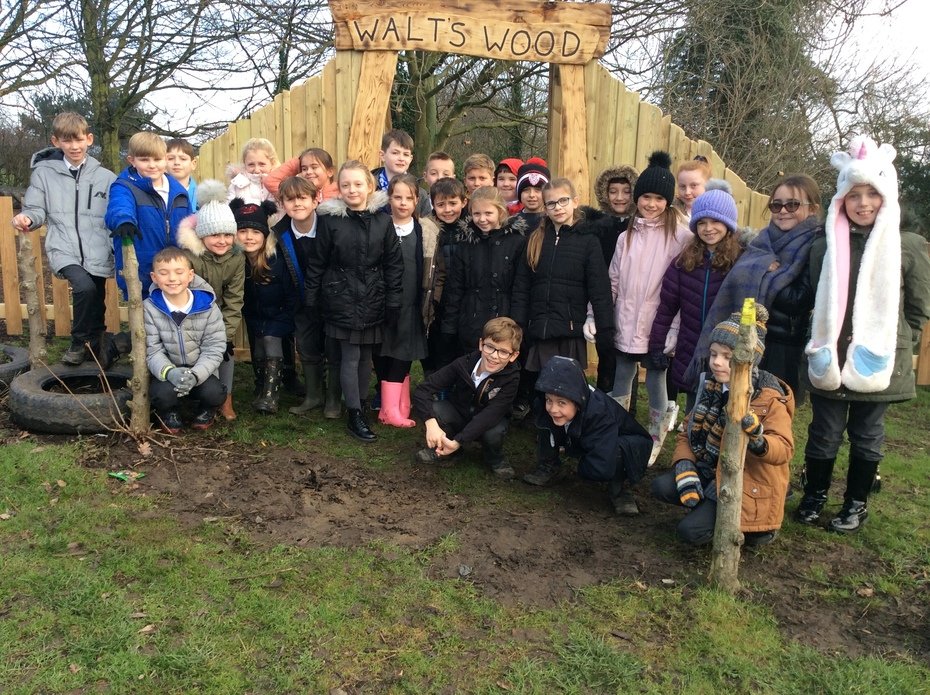 Welcome to Year 4! Teacher: Miss Appleyard TA: Mrs Wilkinson
Spring 2 Newsletter:
Dear Parents/Carers,
I hope everyone has had a lovely February half term and enjoyed a nice rest. We had a brilliant start to the Spring term in Year 4 and the children are already thoroughly enjoying our Traders and Raiders topic, which we will be continuing this half term. We already can't wait to show off the brilliant work we have done to you at the express event, later on in this half term!
This half term we will continue to develop skills in handwriting, reading, spelling and mathematics. In English this half term, the children will be writing Viking narratives and a newspaper report. In maths, the focus will be on fractions and decimals. Reading will see children continue to build on their current skills, developing their understanding and working on the ability to predict, infer, retrieve and discuss in guided reading. Our class texts will still be The Sleeping Sword by Michael Morpurgo and The Saga of Erik the Viking. I'm sure these books will only help to build the children's love of reading! This half term, Barnburgh will also be celebrating a love of reading and our favourite books, on World Book Day on Thursday 7th March!
This half term there will be lots to look forward to, including: World Book Day (7th March), Science Week (11th March) and the Traders and Raiders express event (Monday 1st April at 2pm).
Friday afternoons will continue to be the children's weekly double PE session, so please ensure PE kits are in school each week for this. PE kits could be sent into school on a Monday for the full week where possible, just in case there is a change in the structure of the week.
Homework will still go home every Friday and should be returned by the following Thursday. The children will have a spelling test every Friday, after they have had the time to practise them as homework and in lessons. The spellings will continue to be on Spelling Shed, which I am so pleased to see that the children are continuing to enjoy.
Please can I ask for your continued support with ensuring that homework and reading is
completed as asked each week, as this is compulsory. The reading record sheet goes home each week, on Friday, for you to note down when your child is reading to an adult at home. Please feel free to use any type of paper if necessary, as long as your children are reading! There is also a whole school weekly reading challenge for the class who has read the most. Everybody reading at least 3 times a week would give us our first 100%, which would be amazing! There are also now sections for Spelling Shed and TT Rockstars on the homework sheet, which should be completed as this is checked each week. We will be having an even bigger focus on learning their times tables, up to 12x12, this term. Any extra practise that can be done at home will benefit the children's learning.
We recognise children love to read a wide variety of texts and in order to really promote a love of reading, the children can still choose their own main reading book. Reading just 10 minutes a day has a real impact on children's learning. Our class text for this half term is The Sleeping Sword. Children should be reading at home at least 3 times a week and we will be introducing new rewards for those who achieve this each week for the full term. Please try to do this as a minimum where possible. Once again, this should be recorded each week and returned to school on Thursday's. The children will also still complete 'Right to Read' time every morning in class.
Thank you for your continued support!
Miss Appleyard and Mrs Wilkinson.
Congratulations Year 4 on achieving 2 weeks in a row of 100% attendance! They chose to spend their golden time at the park!
Year 4 - Dust Cap Bicycle Art - Active Travel
Year 4 looked absolutely fantastic dressed up for World Book Day, including Mrs Wilkinson! They had a fantastic day, celebrating a love of reading and even paired up with Year 1 to encourage their love for it!
5.3.19 - Year 4 made their way up to church for this week's RE lesson. We had already learnt about the importance of the Christian cross symbol and what it represents and so went on a 'cross hunt' at the church. We were surprised how many we managed to find!!
Maths - Decimals - What are tenths and hundredths?
Maths - Finding fractions of quantities, using concrete equipment
RE Home Learning Spring 2 - Christianity
Kung Hei Fat Choi! - Year 4 have celebrated Chinese New Year this week. They have made: Chinese lanterns, money envelopes with the Good Luck/Good Fortune sign on, Blossom tree paintings and origami pigs!
Anglo Saxon Kingdoms - Using an atlas, we located the seven Anglo Saxon Kingdoms and the names of towns which derived from Saxon words.
7.2.19 - Year 4 welcomed Reverend Kathryn into their class, to help them learn about Eucharist/Holy Communion. Reverend Kathryn told them all about what it was and how it was carried out in Church.
RE - Christianity - Palm Sunday Crosses
Author Visit! - Year 4 and the rest of KS2, developed their love of reading even more after a visit from Peter Murray, the author of Mokee Joe! They were even more excited to get their books and posters signed by the author himself!
As part of the Engage section of our Traders and Raiders topic, Year 4 used natural materials from Walt's Wood to weave with. They made their own looms like the Saxons would have.
Engage! D&T - Designing and creating our own Anglo Saxon shields
Engage! Bench Ball - We compared a game of Bench Ball, to a battle between the Vikings and the Saxons. The best tactics, teamwork, weapons and formations would help a team win!
Traders & Raiders! - The boys enjoying the Viking resources we have on loan in Year 4...
Our first express event of the year for our Burps, Bottoms & Bile Autumn term topic, was a huge success! Thank you to all of you who attended!
During Autumn 2, the children have linked their dance learning in PE to our Burps, Bottoms & Bile topic. Here is the end result! A big thank you to Mrs Kay for all her hard work!
14.11.18 - After children and parents in the school took part in the Active Travel Breakfast, we learnt about the history of the bike with Tom.
Year 4 had an amazing, science packed trip to Eureka for their Burps, Bottoms & Bile topic. They even loved the really disgusting 'Gross Lab' workshop!
Outdoor Learning - As part of our measurement learning in maths, we measured the perimeter of the different rectangles in our playground.
Congratulations Year 4 on achieving 100% attendance in the final week of the Autumn 1 half term! As a reward they enjoyed: crafting, iPad time and playing bowling and ball games outside!
Year 4 recreated the digestion process, using crackers as our food that needed digesting.
How do our teeth compare? Year 4 spent some time inspecting the teeth they have and comparing them with each other's.
On Monday 1st October 2018, Year 4 had a visit from two community dental nurses who came to talk to them about their job and how the children can look after their teeth in the best possible way. The dental nurses were blown away by how much the children already knew! During the talk, the children discussed: how many times a day they should brush their teeth and for how long, what time a day they should brush their teeth, what foods and drinks are bad for your teeth, how long they should wait after eating before brushing their teeth and how much fluoride, in parts per million (ppm), their toothpaste should have. The children had many questions which were answered during the session, as well as lots of their own facts and stories which they shared with the nurses. It was definitely an informative session and the children even went away with a brand new toothbrush!
We are super proud that we have won the attendance award for the first week and a half back at school. Not only did we win, but we got 100%!
11.9.18 We all brought our toothbrushes and toothpaste from home and brushed our teeth at school! It was part of our topic lesson, on writing top tips for brushing