Welcome to Year 2 2018 - 19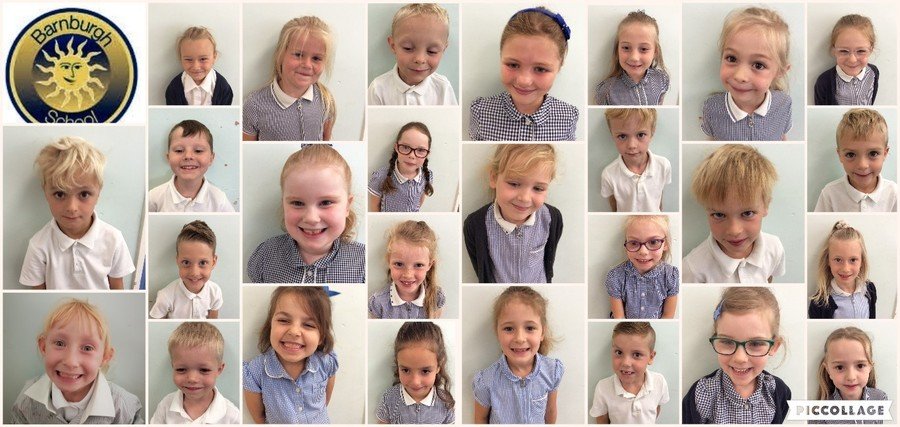 YEAR 2 NEWSLETTER
Dear Parents/Carers,
Happy New Year! I hope you have all had a wonderful Christmas and New Year. It has been fantastic hearing about all the excitement and fun the children had over the festive period. I would also like to thank you for all the support with preparing costumes and supporting the children at the Nativity performances. I was really bursting with pride throughout the performances and unlike Ceasar, we certainly though the children all deserved a perfect score of 10's
I would also like to thank you for completing the topic challenges. We are really blown away with the creativity and passion that has obviously gone into creating these masterpieces. We will endeavour to upload these onto the class page of the website in the near future.
This half term the children will begin to explore the topic of Towers, Tunnels and Turrets'. This topic has a strong focus on design technology. We will be looking at how towers, bridges and tunnels are built, designed and strengthened. We will also investigate tunnel habitats, apply mathematics to measure towers and investigate some of the different structures around the world. History will also be a strong focus, which we were fortunate to experience first hand on our Engage visit to Lincoln Castle. The children were amazing ambassadors for our school and loved being archers, knights, jesters and dungeon masters!
We will also be working with Katie Hurst from DMBC to complete a project linked to the RSPB's Big Bird Watch. The children will be making bird feeders and completing their own bird survey to help with this project. Please could we ask that your child brings a toilet roll centre into school next week in preparation for this activity.
Throughout the year we will be focusing on the basic skills across the curriculum. We will be encouraging the children to continue developing skills such as handwriting, reading, spelling and mathematics. In English this half term our writing opportunities will focus on the book We're all Wonders and the Day the Crayons Quit. In maths the focus will be on money and fractions. Reading will see children build on the phonics skills they worked so hard on last year, as well as developing the ability to predict, infer, retrieve and discuss.
As a school, the expectation (2 stars) is for children to read 3 times a week at home with an adult. This should be recorded on the home learning sheets each week. As a class we will once again be running a reading challenge this half term. Every time your child reads at least three times a week they will move across the clouds. Children who read three times a week across 4 weeks of the half term will earn house points for their house, as well as having the chance to enter the reward raffle.
Children are encouraged to change their own books as required from the class library, but we will continue to provide levelled reading books as well. Please ensure the clear homework bags are retuned on Thursday. If this is not the case it may be that the levelled books are unable to be changed until the next week.
Please could I ask that PE kits are sent into school on a MONDAY and remain in school all week. It is really important that children have both indoor and outdoor kits in school. With the cold weather, please could you ensure that children have a warm jumper or zip top. However this cannot have a hood attached. Unfortunately children without PE kits will be unable to complete the PE sessions.
Reminders
Homework - Spelling Shed, Times Table Rock Stars and reading logs — Issued on a Friday. Should be returned on Thursday in the clear homework bag.
PE - PE kits should be in school from Monday. Normal PE days are Thursdays.
We look forward to working with you and your child this year. Thank you for your support.
Mr Longley, Mrs Vockins and Mrs Kilby
Year 2 Homework
Homework will be issued on a Friday.
Children will be expected to complete:
Spelling Shed activity

Continue to learn this terms Key Instant Recall Facts

Read to an adult at least three times a week.
Click on the logos below to go to the log in pages.
Year 2 Key Instant Recall Facts Homework
Year 2 Curriculum Expectations
Common Exception Words - Children are expected to be able to read and spell these words by the end of KS1.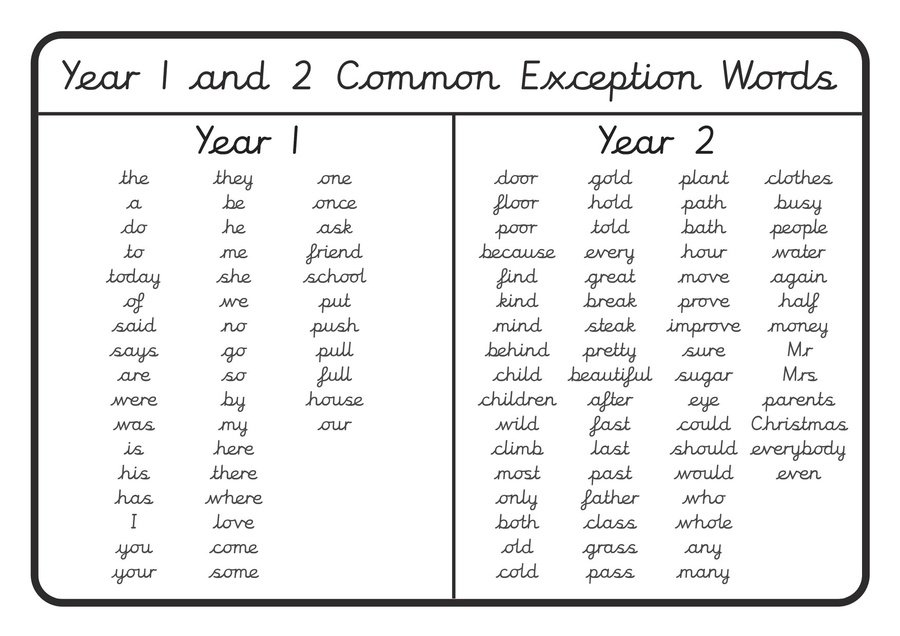 READING IN YEAR 2
School is an important part of your child's life.In Year 2 we will encourage your child to retell a story they have heard. This will help your child to put ideas in the right order. Children will also be encouraged to read things around them – cereal packets, notices and signs.We will discuss words. Children will have the opportunity to read each morning and will also have guided reading sessions each day.
Read with your child – 10 minutes a day can help. We will send home levelled books once a week, but we also strongly encourage children to read books they have chosen. This is really important to help develop their love of reading
10 MINUTES A DAY
"Reading aloud is much more than just telling a child a story and if you can spare 10 minutes a day you can make a huge difference to their development," said Inez Bailey, CEO, National Adult Literacy Agency (NALA).
"Storytelling is not all about teaching your child to read. You learn to talk a long time before you learn to read, and sharing stories and giving your child time to respond is a wonderful way to help your child's language development", she said.
"Reading aloud combines the benefits of talking, listening and storytelling within a single activity and helps to build the foundation for language development. From stories your child learns many things such as how to listen and concentrate, new words and understand why things happen. They also learn to put ideas in order, develop their memory skills, notice how spoken words relate to words on the page and learn how to predict," she said.
"The most important thing is that reading is fun and enjoyable for both of you – just turn off the TV and find a quiet place so there are no distractions. And remember stories are not just found in books, it's just as good to tell your child short, simple stories you know. The most important thing is that you enjoy it, that way your child will too.
RECOMMENDED READING BOOKS IN YEAR 2
In Year 2, it is important to start to move from sharing picture books into sharing chapter books. These will not only provide a meaty read, but also demand that the children use their imagination. Of course, there are also many Reception and Year 1 children who will sit and enjoy a chapter book and this should form part of their reading experience. Many of the chosen books operate on different levels - from the satisfaction of good stories to the exploration of deeper themes.
Here are a few suggestions:
Traction Man is Here

Meerkat Mail
Amazing Grace
Pumpkin Soup
Who's Afraid of the Big Bad Book?
Dr Xargle's Book of Earthlets
Not Now Bernard
Tuesday
The Flower
Gorilla
Emily Brown and the Thing
Frog and Toad Together
The Owl Who Was Afraid of the Dark
The Giraffe, the Pelly and Me
Fantastic Mr Fox
Flat Stanley
Willa and old Miss Annie
Reading Content Domains -How to answer questions.
Year 2 Nativity Cast 2018
Making Christmas Lanterns
Muck, Mess and Mixtures - Express Event - December 2018
Remembrance Day 2018 - Art and Design Technology Work
Christianity- RE Topic Challenge - Christmas
Muck, Mess and Mixtures - Making Pizza
Muck, Mess and Mixture - Outdoor Learning Day and Engage 2
Year 2 - Judaism - Beliefs, teachings and sources - The Menorah
Art & design Create single and multicoloured prints using a range of printing techniques.
Muck, Mess and Mixtures - Engage Activities
Muck, Mess and Mixtures - Engage - Stress Balls
Christingle - 14.12.18